Independence through Assessment Emma's AT

In collaboration with Vision Australia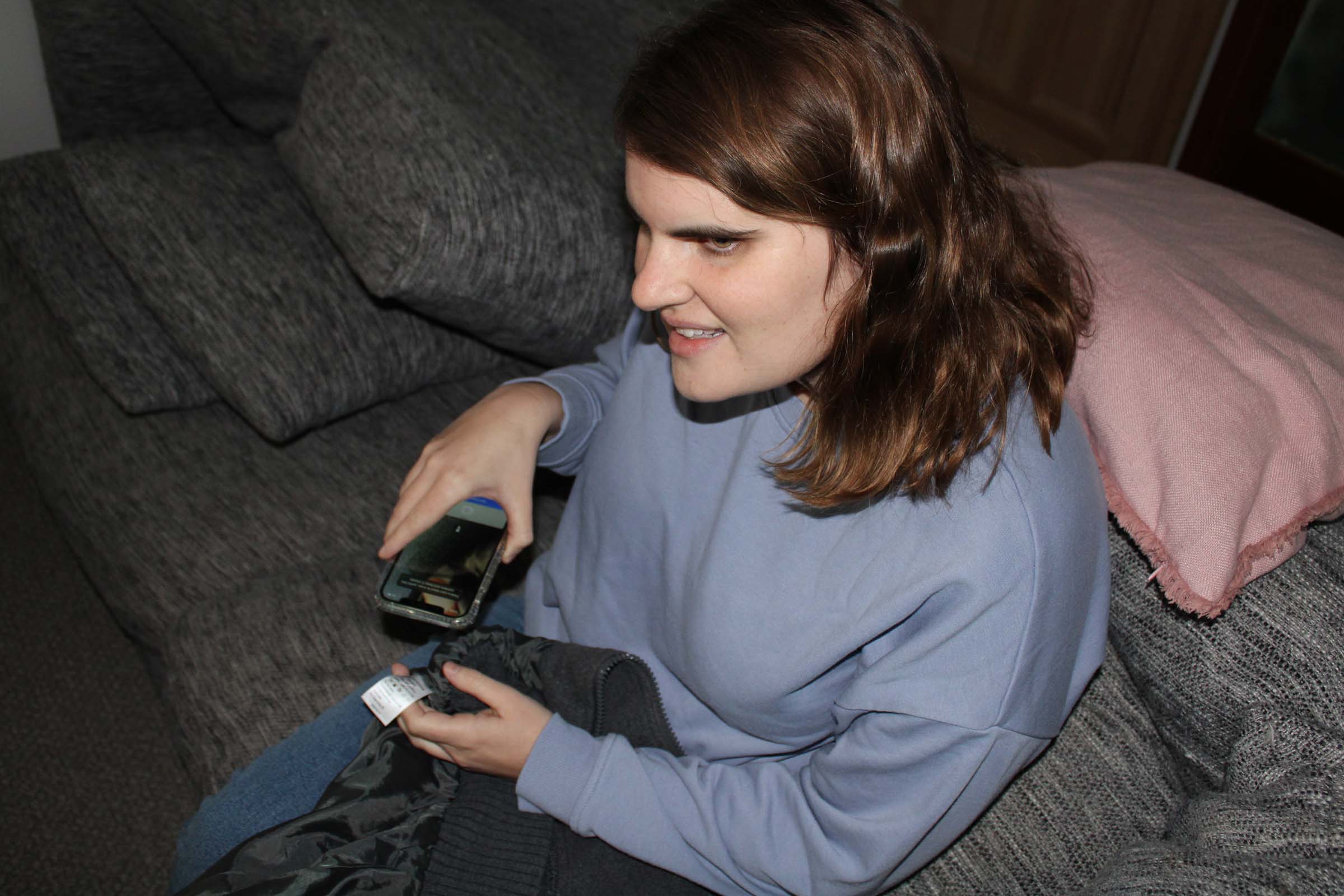 Emma Vardy is a woman who knows her assistive technology (AT) and knows what she wants. After chatting about the everyday AT Emma used in her life and home, she said she was excited to get some more technology that would make life easier for her. Read Emma's part one story here.
"I really want a set of electronic scales that tells you your body weight. Being able to weigh myself on my own and having that independence would make life so much easier for me," she said.
After getting to know Emma and her need for AT, it was easy to see what had been missing and how we could link to her services with Vision Australia to fill that gap.
Arriving again at Emma's home, this time as a friend, Vision Australia's Occupational Therapist (OT) and AT enthusiast Rachel Poon, joined us for our meeting. The next time we caught up, the sun was lower in the sky and the rain was intermittently threatening to burst through the clouds. The sky was darker, and the morning seemed later.
The air was cold on our skin, and we were grateful to shelter inside, away from the weather. The sun was coming, but it wasn't yet the time it would appear. Emma served us each a glass of cool water and we sat down at her kitchen table and took in the greenery outside that surrounded us. The vibrant greens and purples of the foliage bounced off the windows and reflected in the glistening water of the pool. The dark room lit up from the garden as the delicate beams of light shone onto the pale wood grain table surface where Rachel placed the electronic talking body weight scale.
Emma said she discovered a real need for the scale after getting her mother to weigh her each week to monitor the progress of her fitness routines.
"I do my workouts outside and I like to do a range of things to keep fit including the treadmill, kettlebell swings, boxing for fitness and ballroom dancing," she said proudly.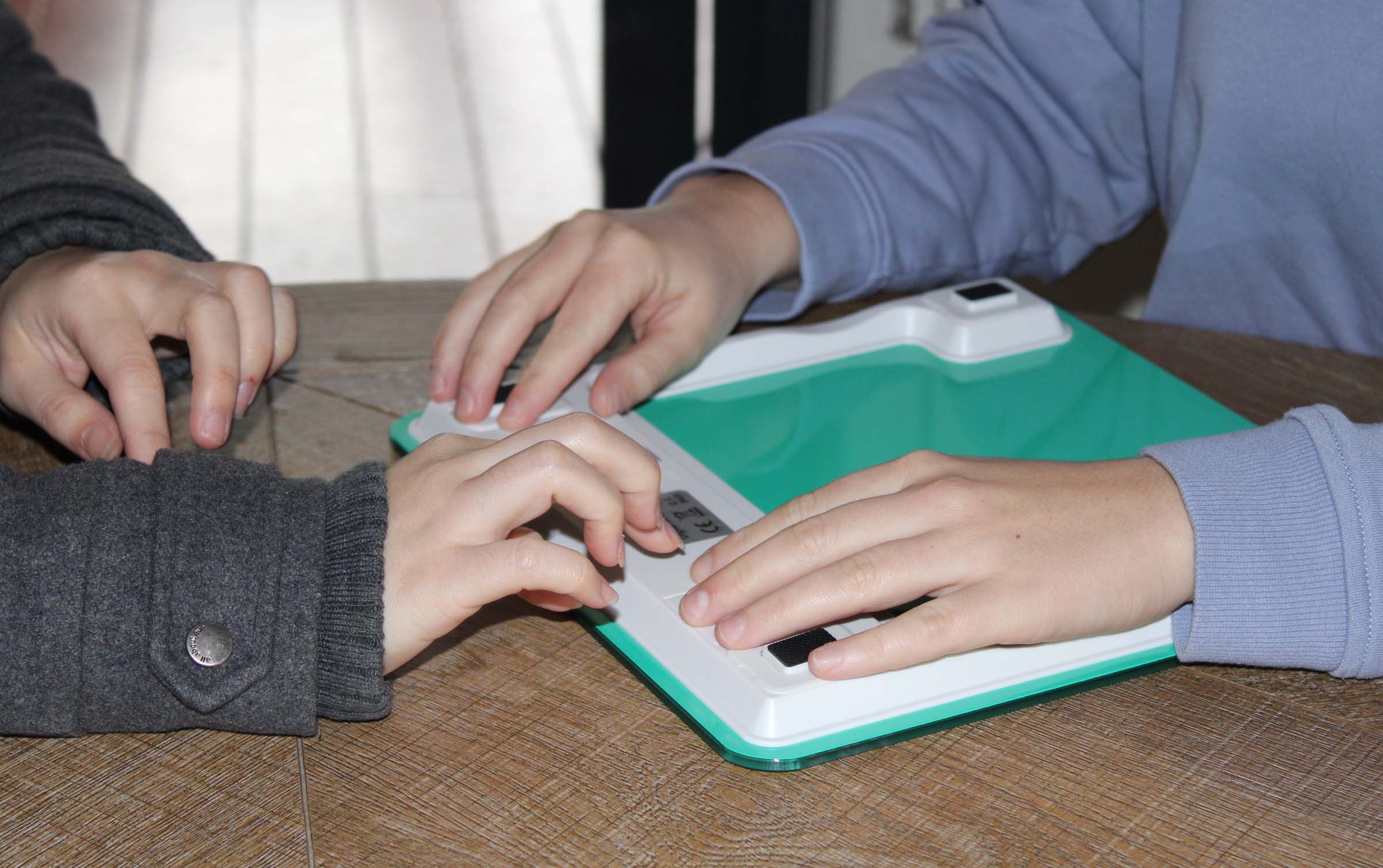 Emma began to feel the scale and she smiled, noticeably impressed with the design.
"I like how tactile this scale is. I love it, and I won't have to ask Mum how much I weigh each week."
Rachel said it was a clever AT choice for visually impaired people.
"The front bit of the scale is where you put your feet onto it and then it talks to you when it detects weight. It is very tactile. It turns on and off on its own and many people can find this useful technology to stay in control of their fitness," she said.
"As OT's, we try to bring the AT out to the client and see if they like it. This way, they can see all the ideas and talk about products they might find useful, so they can gather the information to make informed decisions about what they could use to improve quality of life and independence."
Rachel said that before this technology was available, people had to rely on their friends and family to help them. She explained that the nature of the AT was to rely less on other people, and to be in control of their own lives.
Emma lifted herself from the kitchen table and walked over to the scale on the tiled floor to test it out.
"Here we go," Emma breathed, as she stepped onto the scales with her thick, warm colourful chevron-patterned socks.
The scales called out her weight to her and she muffled a giggle of surprise as she declared she didn't weigh as much as she thought.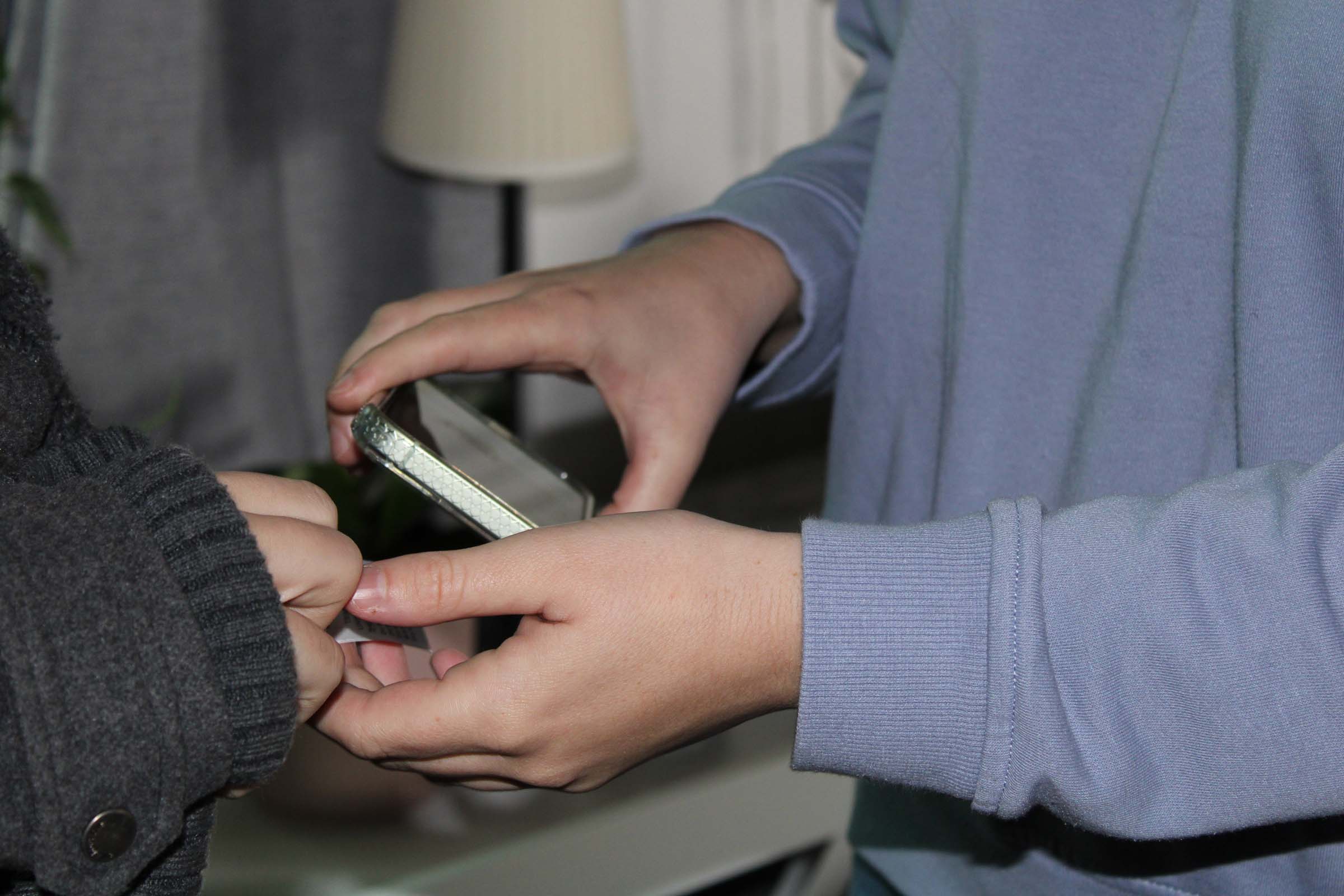 We began to talk about how smart phones had become such a useful piece of AT for a person living with disability. Emma said she couldn't rely on Siri more and used the speech functions to make phone calls, search online and to find out information.
"I also have a few apps I use and the Aira app has been helpful for me to contact someone in 'real time'. For instance, I could ask what the number is on my companion card, or ask someone for help if I am lost, and I can be instantly connected with assistance," she said.
Rachel said that unfortunately smart phones were seen now as a mainstream item that everybody should have, and it had become more difficult to use NDIS funding to obtain the technology.
"It is an uphill battle, and it just isn't fair. Why should people have to struggle through the funding applications and justify their disability," she lamented, as she encouraged Emma to apply for whatever she needed and fight for her right to have it.
After chatting about clothes and laundry, Emma revealed herself to be "very OCD" when it came to the upkeep of her wardrobe. She recalled her shock when she thought she had accidentally dyed her favourite jumper and cried on the phone to her mother about what she had done. Rachel then mentioned a clever free app called Laundry Lens, and we followed Emma to her sitting room to scan her clothes.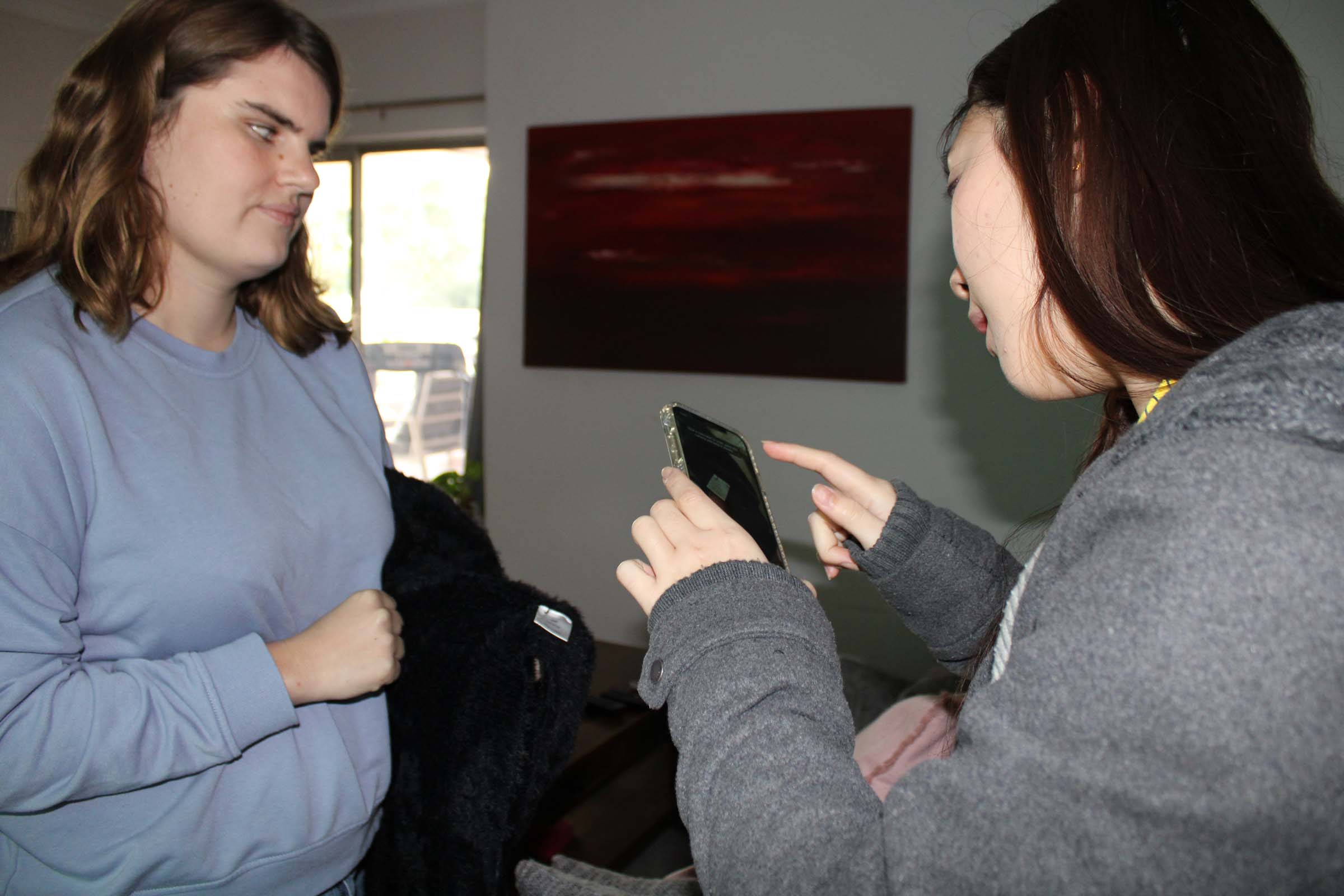 Leaning back into the soft, grey couch fabric, Emma and Rachel worked together to scan the labels of her clothes to provide laundry care instructions to guide the user. We all took turns reading the labels on our clothes and giggled when we realised we were not properly caring for the garments. Running our fingers over the fabric and feeling the differing tufts of material: soft, elastic, embroidered, woollen, pleated - each fibre was different and textured in a way that when the absence of vision became a factor, the standard care option was no longer an appropriate choice.
Having the tools for a smart phone to read out and log a person's wardrobe selection was an inclusive adaption that promoted choice and independence for that individual, and Laundry Lens was a perfect example of that.
Rachel said she loved the possibilities of what AT could work in her client's lives and how each person was different.
"Certain AT might work for some, but it is never a one-size-fits-all approach. AT opens up people's worlds and the possibilities are endless when we get creative and think outside the box," she said with a smile.
"People with lived experience have more ideas about what has worked for them, and then we put in our own input to guide them through that process in making a final decision."
"We don't tell people how to use AT – they have tried things for themselves and have seen what works and how they can use AT in their lives."
Emma said being real for herself and how she was portrayed through everything she did in life, was of great importance to her and how she told her story.
"This is real life and what we are doing today is real, and that is how I want my story told. I am happy if through telling this story, I can encourage people, to find what they feel they need in technology, and to not be afraid to be themselves," she said.
This is how Emma uses AT to live, play and work, and this is her AT story.
This article was written in collaboration with Vision Australia.

AT Featured in this story:
Other useful links:
Sign in to your free AT Portal to discover more peer-led and co-produced AT articles and videos including: 'My experience with AIRA Visual Interpreter for the blind' by Grace King.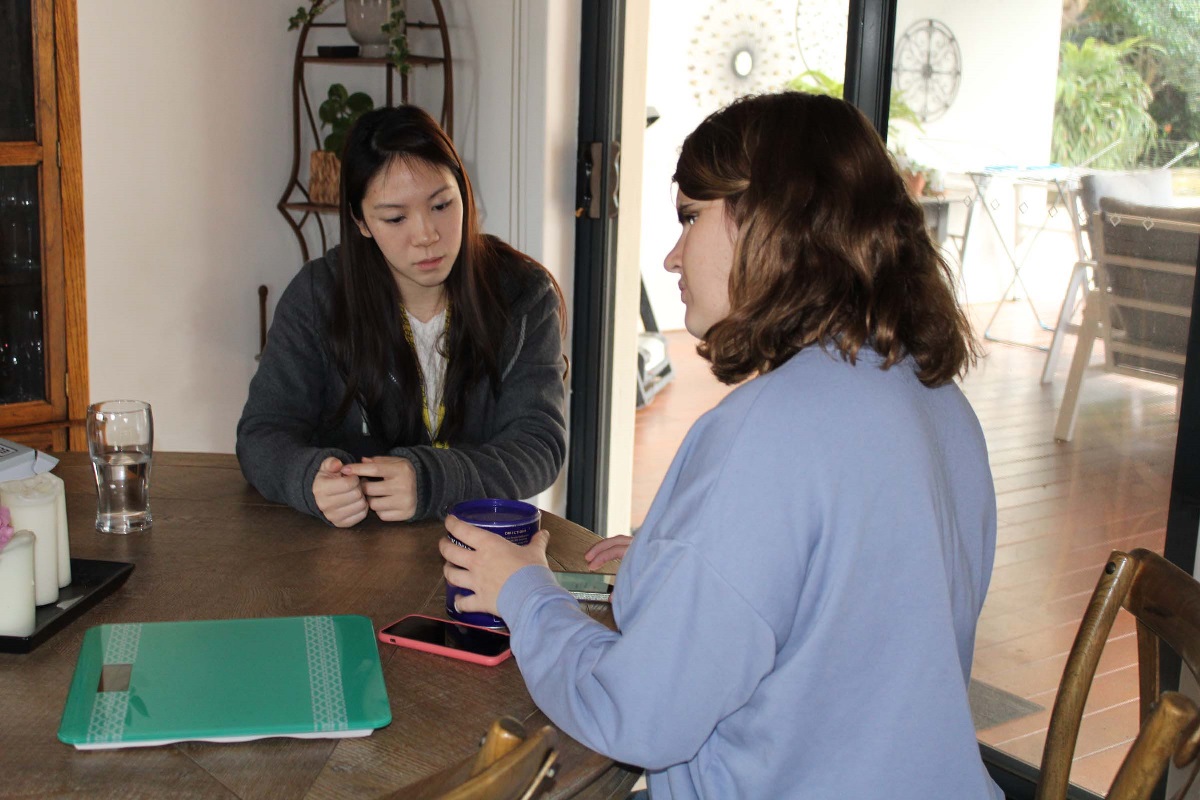 You might also be interested in...