Rain Bird Irrigation Controller

by Gary Barnes and Greg Hewitt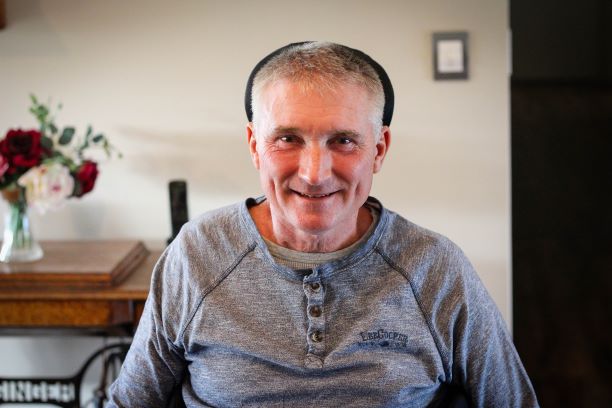 In 2010, Gary and his wife Karen purchased a bare 14-acre block in Mardella to build their family home which included horses, sheep, alpacas, chickens, dogs and cats. I (Greg Hewitt) being a family friend, was assisting Gary to develop the property and complete preliminary work on some irrigation.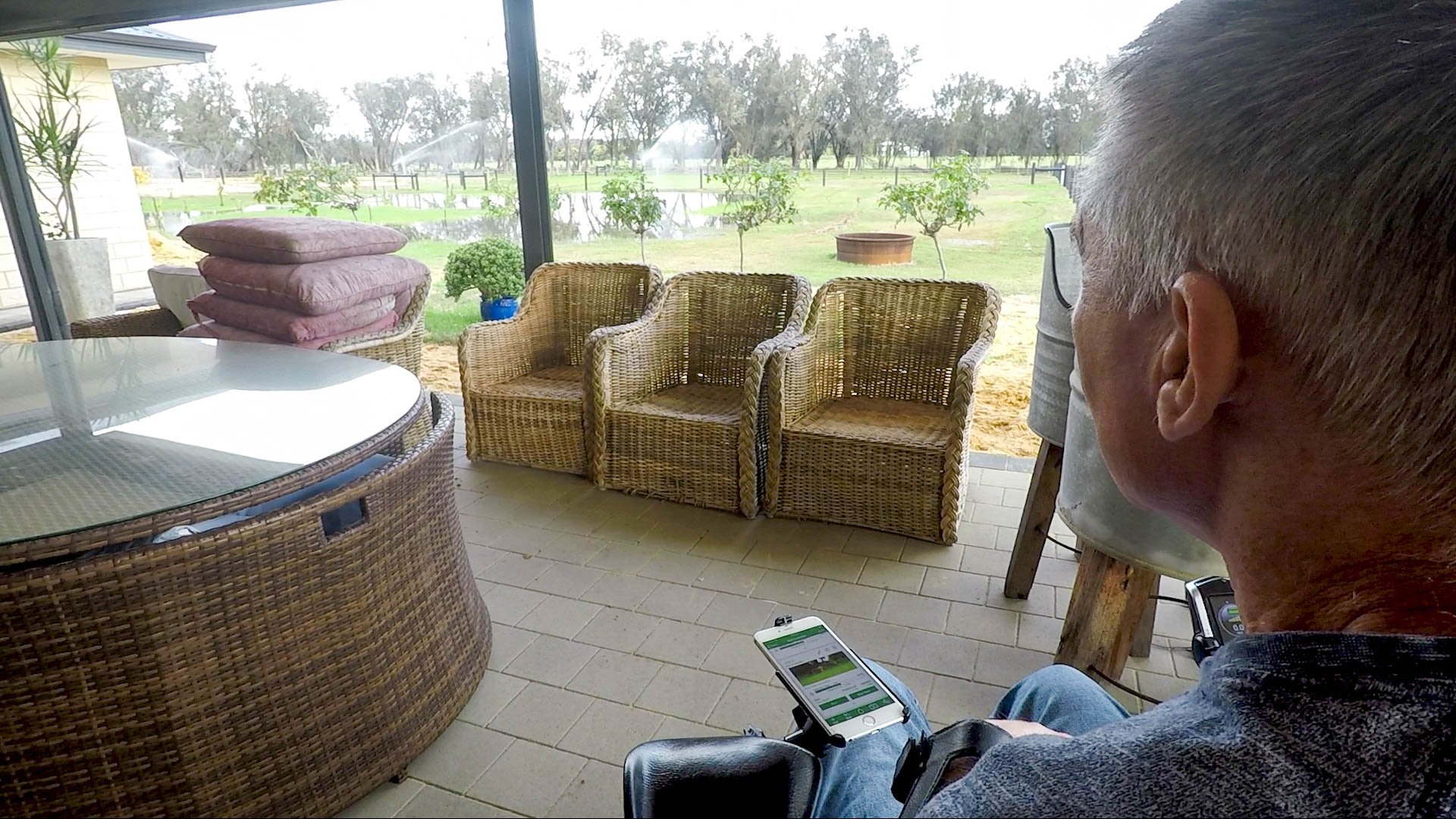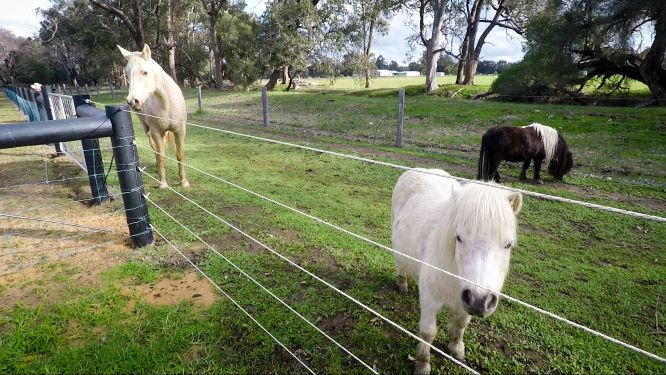 A short time after, Gary was involved in a workplace accident which left him a C3/4 quadriplegic and spent the next six months in hospital.
As the home hadn't been built on the property and the land was largely undeveloped, a completely new way of thinking had to be considered in the design and development of their home to make it feasible from them to remain.
This became the start of our journey which has resulted in numerous AT solutions being implemented across both the house and property. Many solutions have been designed and constructed by myself which have enabled Gary to contribute significantly to the running and maintenance of the property.

One such project was the implementation of an irrigation system covering approximately 11 acres which was designed and installed by my son Ryan and I. Below provides an overview of the job which was both large and complex and has resulted in a fabulous outcome which enabled Gary to have complete control. The design notes are as follows:
1. Approximately 130 sprinklers were required for the approximately 12-acre area comprising of large impacts for the paddocks, gear-driven pop-ups for large, grassed areas and smaller pop-ups for the grass around the house. In addition, 13 livestock drinking troughs had to be filled from the system as well.
2. 26 stations in total were required, which resulted in two 13-station Rain Bird ESP Wi-Fi controllers being installed more than 200 metres apart.
3. The sprinklers form part of the property's fire protection system, so a level of redundancy was required in the event of a power failure to ensure the livestock troughs could be filled and to ensure water to the house and surrounding hoses was not interrupted, as the property was not supplied by mains water.
4. 26 sprinkler stations were required which needed to be Wi-Fi-compatible and controlled via an app for Gary to operate. In consultation with Reece Plumbing, they recommended using two Rain Bird ESP Wi-Fi controllers which can accommodate up to 13 stations each, and could both be remotely controlled on the same app using his iPhone.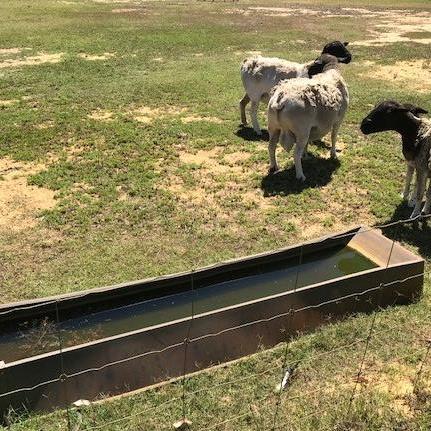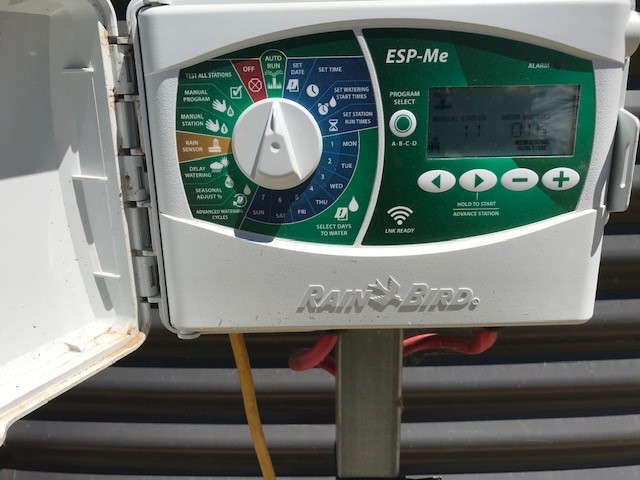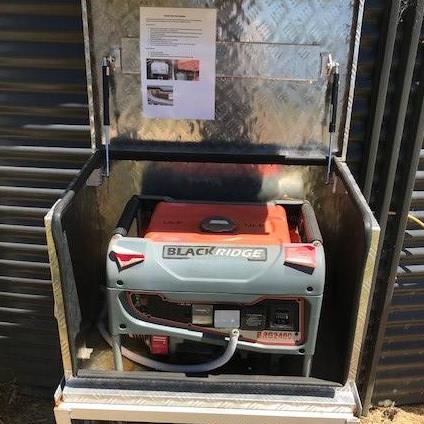 The completed system enabled the following functions:

1. Full control of all 26 stations by Gary using the Rain Bird app on his phone even remotely from the property which includes filling the livestock water troughs.
2. Both controllers are connected to the property's Wi-Fi which enabled other authorised people to control as well.
3. Whilst the controllers are spaced 250 metres apart, each controller is able to trigger the bore starter switch to activate the 330 litres/minute bore pump.
4. In the event of a power failure, a generator can be started which allows the flow of rainwater directly to the livestock troughs and facilitates a steady supply of water to the house and surrounding garden hoses.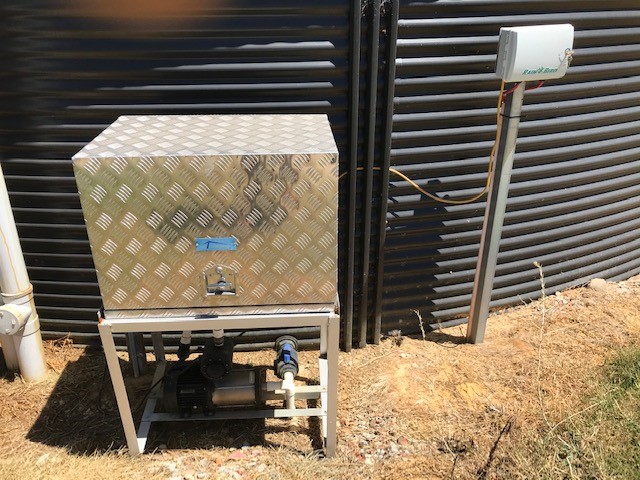 In conclusion, this was a unique installation with a number of complexities beyond what a normal household would require. However, the Rain Bird ESP Wi-Fi controller has proven to be a good choice owing to its flexibility, ruggedness and easy-to-use app. The Rain Bird controller is meant to be compatible with Google voice, however, this functionality has not been set up yet.
Please visit my Facebook page https://www.facebook.com/RegainIndependence/ to see the other AT solutions we have implemented to assist Gary to be independent. If you have any AT queries, feel free to contact us at info@regainindependence.com.au if you have any questions or would like support.
In Gary's words :
The Rain Bird controllers have enabled me to tend to all my watering needs around the property which includes ensuring all livestock water troughs remain full.

The Rain Bird controllers have exceeded my expectation and have enabled me to contribute to the running of the property without having to ask others to complete tasks on my behalf.

I'm sure having a controller compatible with Google or Alexa would be extremely attractive to many users, however, having 26 stations, I find I'm able to operate using a stylus secured in my hand splint. I have a few voice-controlled accessories which are fine, but as many people will know, they are not always reliable. I understand this controller is voice–compatible, but I haven't used it.
AT featured in this story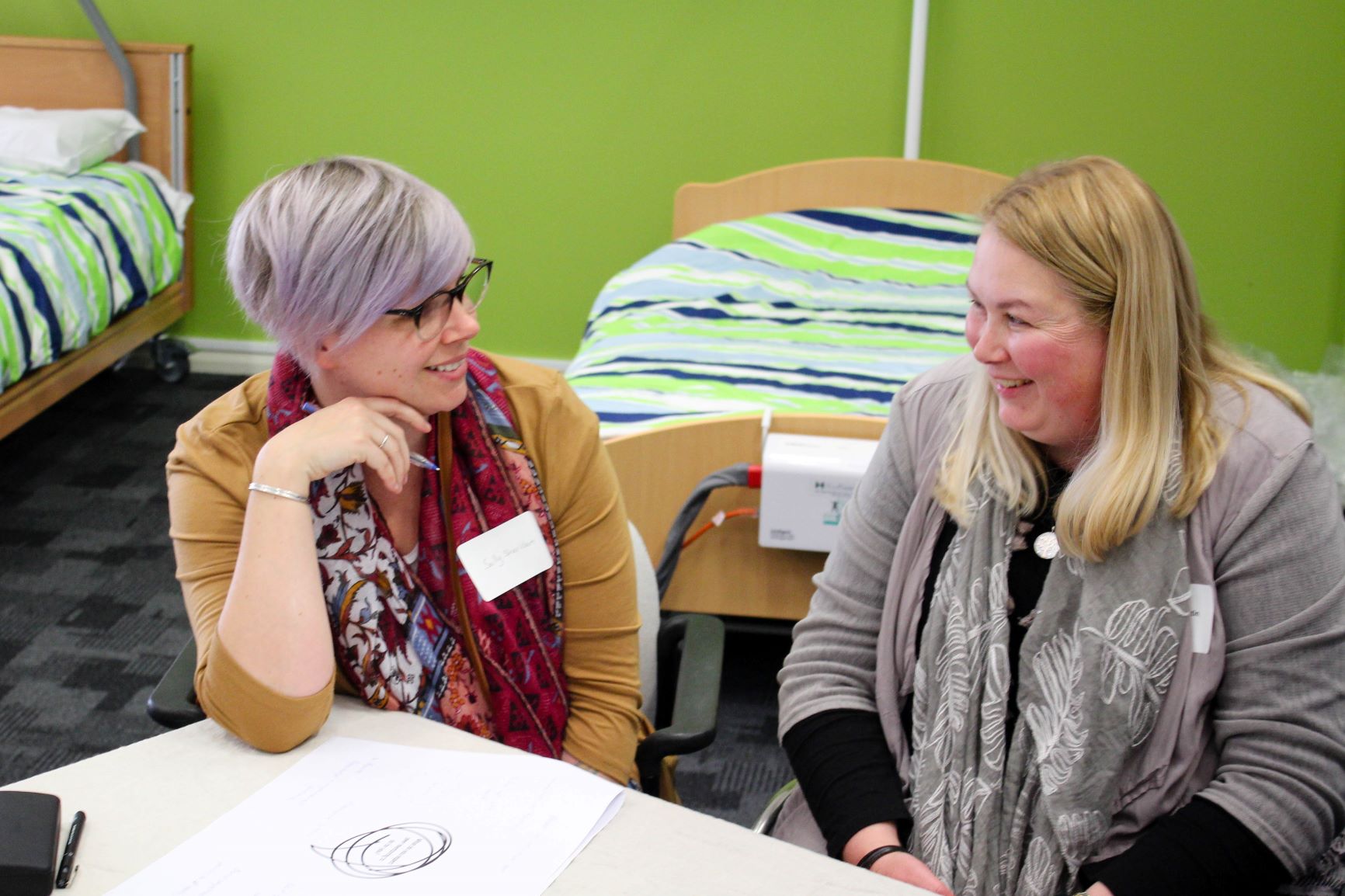 Our Facebook group Chatterbox is open to all assistive technology (AT) users. If you would like to join the AT chat to share your experience and connect with your peers about an AT solution please follow the link below and join this amazing community.