Collabs
AT Chat is dedicated to producing the most useful, relevant and up to date peer-led AT information resources. Therefore we are collaborating with disability organisations, peaks and businesses across Australia to co-design and co-produce AT information resources called Collabs. These unique resources are specifically curated to help increase our partner's community's knowledge of AT solutions and options.
Jenny McAllister is a young stroke survivor and the creator of StyleAbility. She shares her story of having a stroke at the age of just 21, the role fashion continues to play in her on-going recovery, some useful AT tips for dressing and her vision to have fashion that is truly for everyone.
AT featured in Jenny's story
Easy pickup
Button hook
Shoe horn
Elastic laces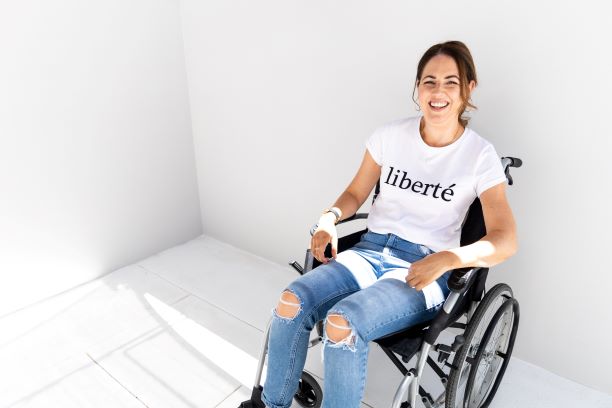 Lindsay Nott is a peer mentor, office administrator, avid traveller, and creator of the MyC5life project. He believes "the less AT the better" in order to keep his life independent.
AT featured in Lindsay's story
Key holder
Lanyard
Bent fork