Collabs
AT Chat is dedicated to producing impartial, relevant and up to date peer-led AT information resources for our community. Our Collab series sees us collaborating with disability organisations, peaks and businesses across Australia to co-design and co-produce video AT information resources specifically curated to help increase our partner's community's knowledge of AT solutions and options.
This 15-minute documentary exposes the unique directorial processes of blind filmmaker Tony Sarre during the making of the short film Turn To White. Tony and co-director Lincoln discuss the accessible system they created which enabled Tony to successfully direct his film.
AT featured in Tony's story
Magnetic Whiteboard
Penfriend
Bluetooth Headset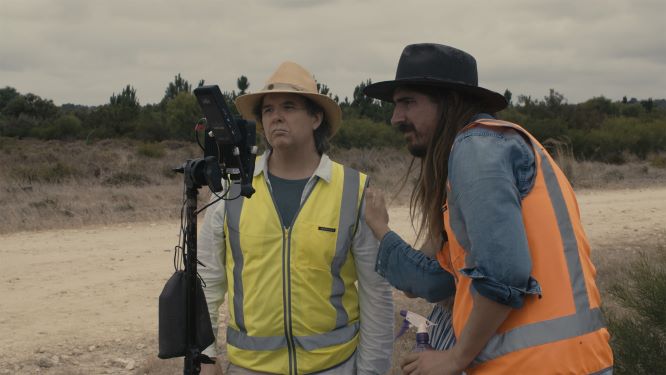 Jenny McAllister is a young stroke survivor and the creator of StyleAbility. She shares her story of having a stroke at the age of just 21, the role fashion continues to play in her on-going recovery, some useful AT tips for dressing and her vision to have fashion that is truly for everyone.
AT featured in Jenny's story
Easy pickup
Button hook
Shoe horn
Elastic laces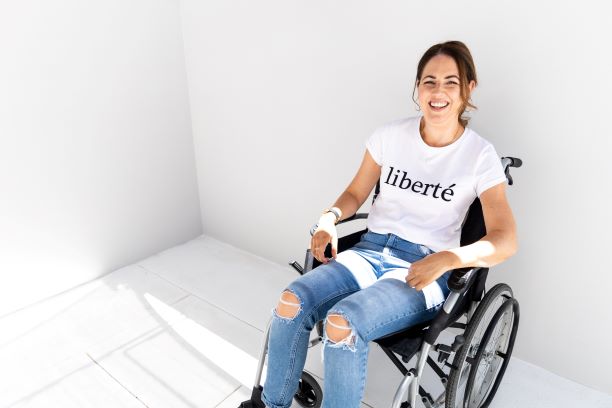 Lindsay Nott is a peer mentor, office administrator, avid traveller, and creator of the MyC5life project. He believes "the less AT the better" in order to keep his life independent.
AT featured in Lindsay's story
Key holder
Lanyard
Bent fork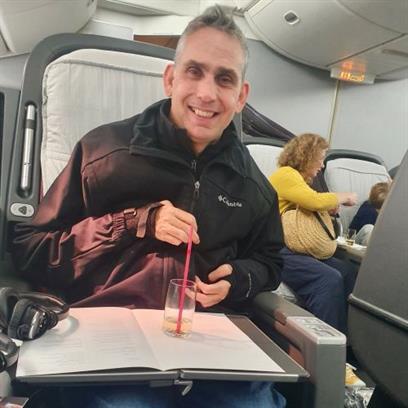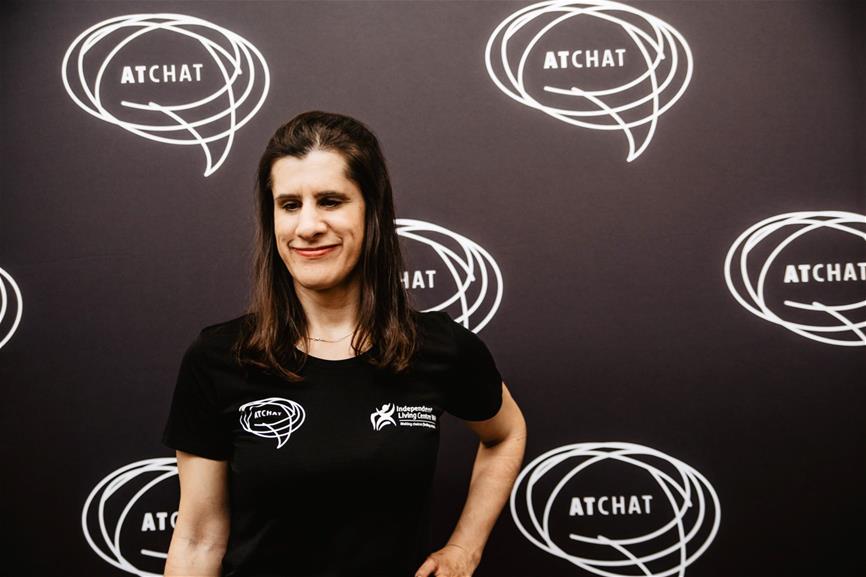 Zel takes you through the AT she uses for her "mobile office", which enables her to run her consultancy business 'Inclusive World' from absolutely anywhere. She also shows us the cool technology that helps her coordinate outfits and stay on time for her busy life

AT featured in Zel's story
JAWS Screen Reader
Treks Titanium Wireless Headphones
Cobalt Speechmaster Colour Detector
Braille Watch
Get off road with Andrew and Chris, hand-cyclists from Break The Boundary. Andrew and Chris are on a mission to empower people with physical disabilities to go beyond flat surfaces, out of their comfort zone, and into off-road areas around Australia. They can also modify hand-cycles to suit almost anyone's needs, so if you have the will, they have a way!

AT featured in Break the Boundary's story