Blogs
AT stories and reviews from your peers
To trike or not to trike, that is the question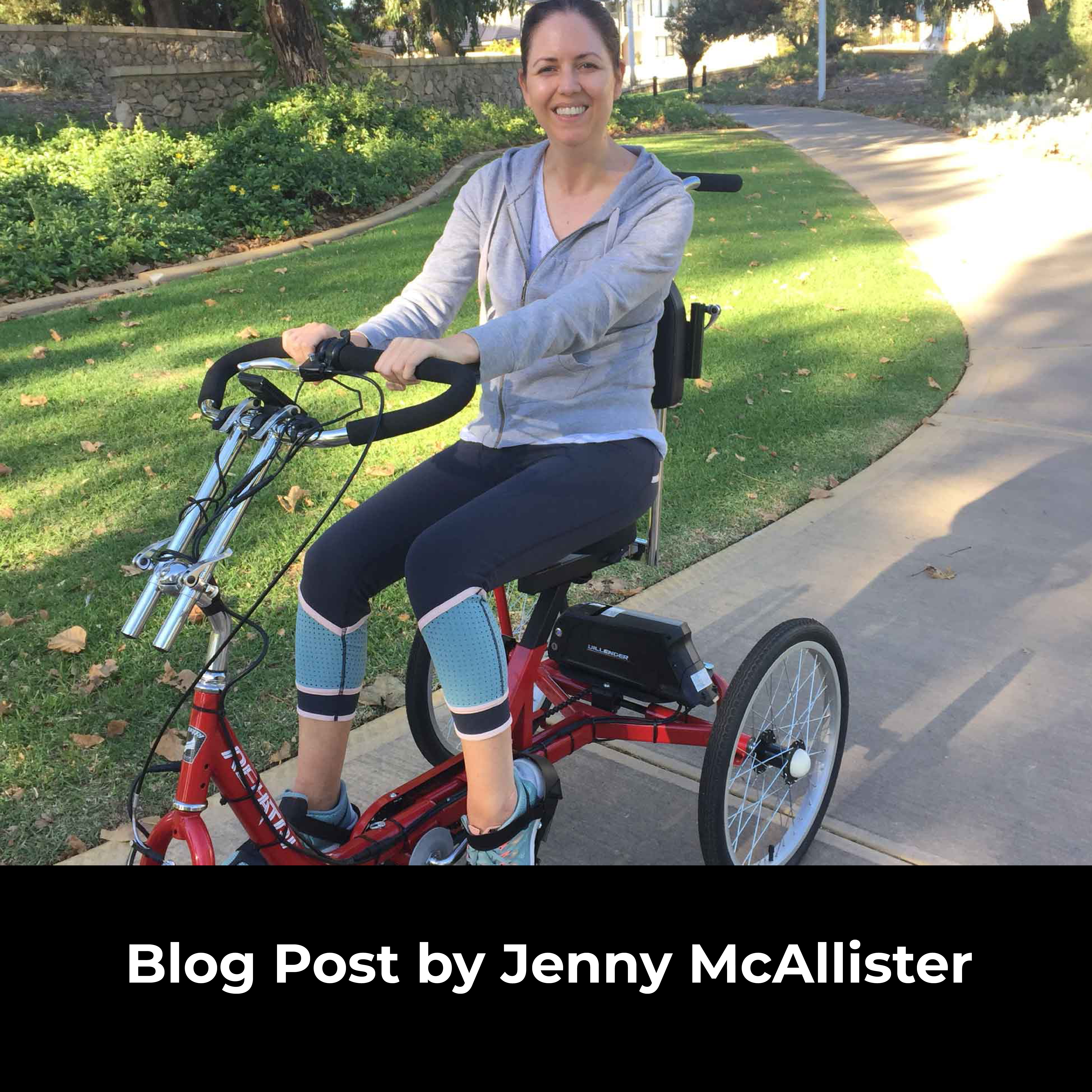 For some time now I have really wanted to get out more and be more active. Watching people running and exercising along the beach and not being able to join in is really frustrating to me and so I knew I needed to come up with a solution that incorporated both factors; getting outdoors and getting some exercise, and after doing lots of research, a trike seemed like the answer!
In the past (before my stroke) I had only ridden bikes and I had never been on a trike so I really didn't know if it was achievable. It had also been many years since I last rode so I was worried I wouldn't be able to do it, but after watching lots of YouTube videos on how other people ride with a physical disability, I knew it was something I really wanted to try.
I sourced out a local disability service provider called TADWA (Technology for Ageing and Disability WA) as I knew they were dedicated to helping those with a disability to find solutions to everyday challenges, and they have some great options for customising AT.
I had an initial meeting with an Occupational Therapist and a Technician at TADWA who helped me to decide on the best options for me and to make sure that the trike was customised to suit my specific needs and requirements. I was also measured up to make sure that the trike was suitable for my height, weight and abilities.
We decided the best option was to go with an 'off the shelf' model and then to customise it to meet my needs. Throughout the whole process I was involved and invited to give my opinion and comment on what I felt best suited my needs and requirements.
The trike has some fantastic customised features such as:
One main handlebar – this makes it easier for me to grip with both hands and to steer as my right arm can do the majority of the work.
Brakes - I have a handbrake set up on the right-hand side of the handlebar and one near the right-hand wheel as this is my more functional hand, making using the breaks easy.
High back rest with handle – the handle allows for someone to push/steer should I need extra help and the high back rest makes it feel more sturdy and safe
Pedals - I also have the pedals fitted with a cage to make sure my feet can be strapped into place and I don't have to worry about them slipping off.
I have the option of just riding the trike like any normal bike, i.e. using my own leg strength to pedal along but I also have two really cool features that can help if I'm struggling to pedal.
One is power assist which just kicks in when I hit a certain threshold with my pedalling i.e. if I'm going uphill and I'm struggling as I don't have enough strength or power then this kicks in to take over some of the pedalling for me.
The other option is I can switch to just using the throttle which means the power assist kicks in without me needing to pedal at all. My legs stay on the pedals but I don't need to move or cycle and the trike glides along like a scooter.
I'm still building up my strength and my co-ordination and I can only ride for short distances, but I'm really enjoying the feeling of just being able to move in a different way and I love the feeling of being active. My next goal is to get strong enough so that I can ride along the beach foreshore whilst enjoying the view!
For me, the trike has been a great addition to my mobility aids and is a fantastic piece of assistive technology. It has given me so much freedom and joy to be able to explore and experience being out and about in the community in a different way than the wheelchair. Using an experienced service provider such as TADWA, who have the technology knowledge and who 'think outside the box' when it comes to customisation, also made a huge difference to the whole process.
The Independent Living Centre can also help coordinate customisations like Jenny's through a number of different organisations, for example TADWA, Rehab Engineering Services, Dreamfit and other local service providers. You can also
find a variety of trikes through our National Equipment Database
. Get in touch to see how we can help you get on the road!