Blogs
AT stories and reviews from your peers
Google Home: a small speaker that's a big assistant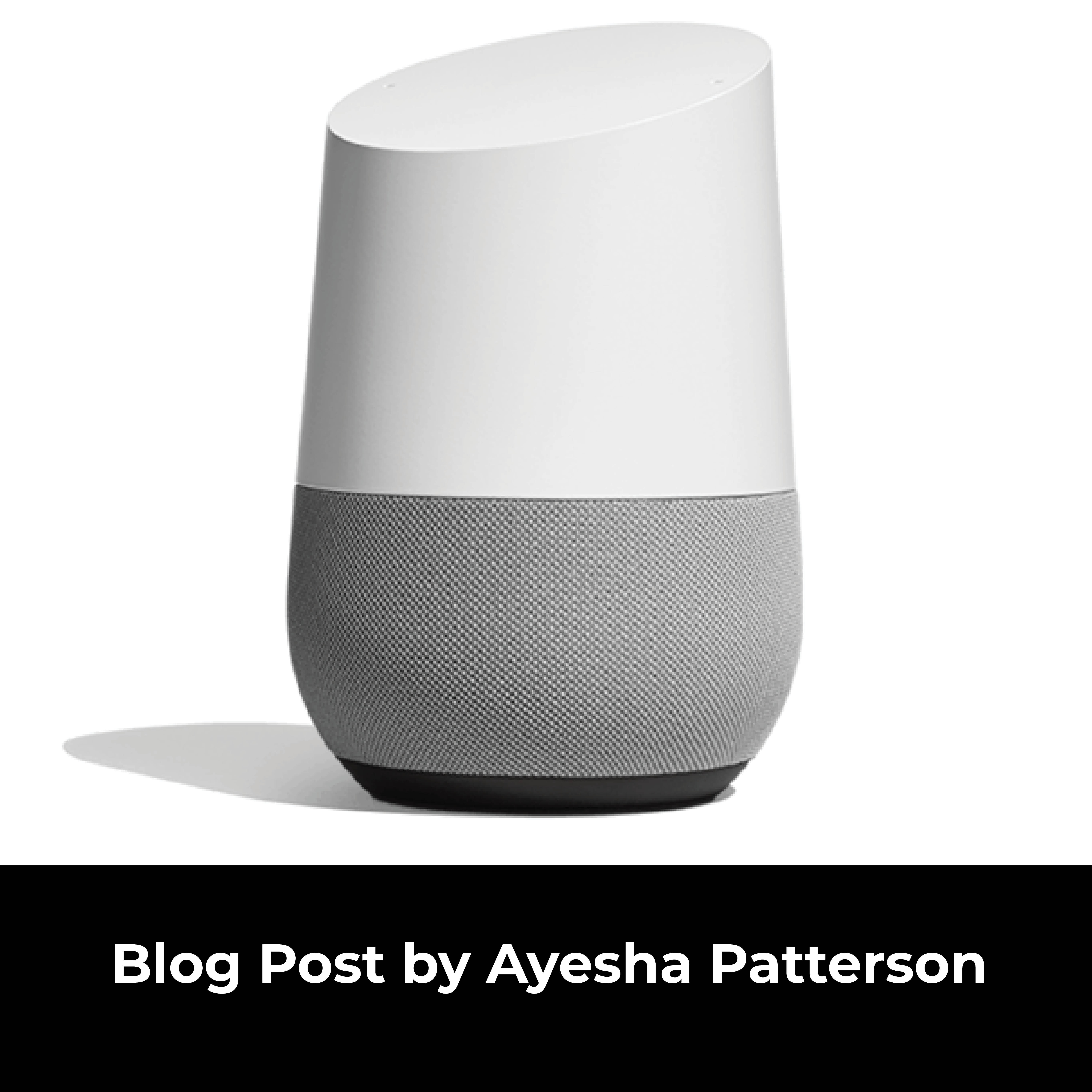 Last year I discovered the joys of owning a Google Home, a tiny speaker called the Google Mini. At first I thought it was just able to play music but I discovered this speaker can do way more than just stream my Spotify (which I do sometimes, as I love music).
What is a Google Home you ask? It is a virtual assistant that is a wireless speaker that uses your voice as the controller, and has a WIFI connection. This speaker has the ability to talk to other devices that can be used through your Google Home.
As someone who has a vision impairment I find this virtual assistant a life saver as you don't have to fiddle with plugging in cords or looking up cooking instructions.
I use this device every day from getting up in the morning to late at night, and I consider it as part of my assistive technology as it helps me throughout my day.
How do I use my Google Home you ask? I use it to:
Set an alarm to get me up in the morning
Check when my bus is leaving so I can get it on time
I get the morning news played
I ask what the day's weather will be, so I know if I need to pack an umbrella
I stream my local radio station and Spotify
I play podcasts while exercising
I ask it to turn on the TV, which I means I don't have to fiddle with a remote
I get verbal cooking instructions while cooking
Set timers
Ask what the time is
Setting events on my calendar
Getting directions to local businesses
Converting the time of different countries to Western Australian time
I ask it to convert US dollars in AU dollars as I do a lot of online shopping.
As you can see from the list above I ask a lot of my Google Home. A useful thing is that what I ask the speaker will be sent to the app on my phone, which is handy when getting instructions because you can use it again on the phone.
Recently I purchased a ChromeCast, which connects to the TV through a HDMI cable. This device allows me to use my Google Home to play things on my TV, and to turn on my TV and control what I watch with my voice. I found it really useful to be able to ask Google to play certain channels or YouTube videos, and it also allowed me to use Netflix on a bigger screen without any cables connecting the iPad to the TV. A ChromeCast allowed me to have a smart TV without buying a smart TV. It shows how a Google Home is able to connect and control another device.
The downside to having a virtual assistant and having your house completely smart with the Google Home, is that you need a really good internet connection, or the device doesn't work, and if the internet does go down for any reason you are unable to use anything in your house.
In conclusion, the Google Home is built on connectivity and has some really good features, but has it downsides in Australia due to our internet speed. As a person with a disability I have found with the help of this speaker that I'm able to be independent in my own home and be able to use technology without the help of others.