Blogs
AT stories and reviews from your peers
Alinker helps Jean keep rolling and moving!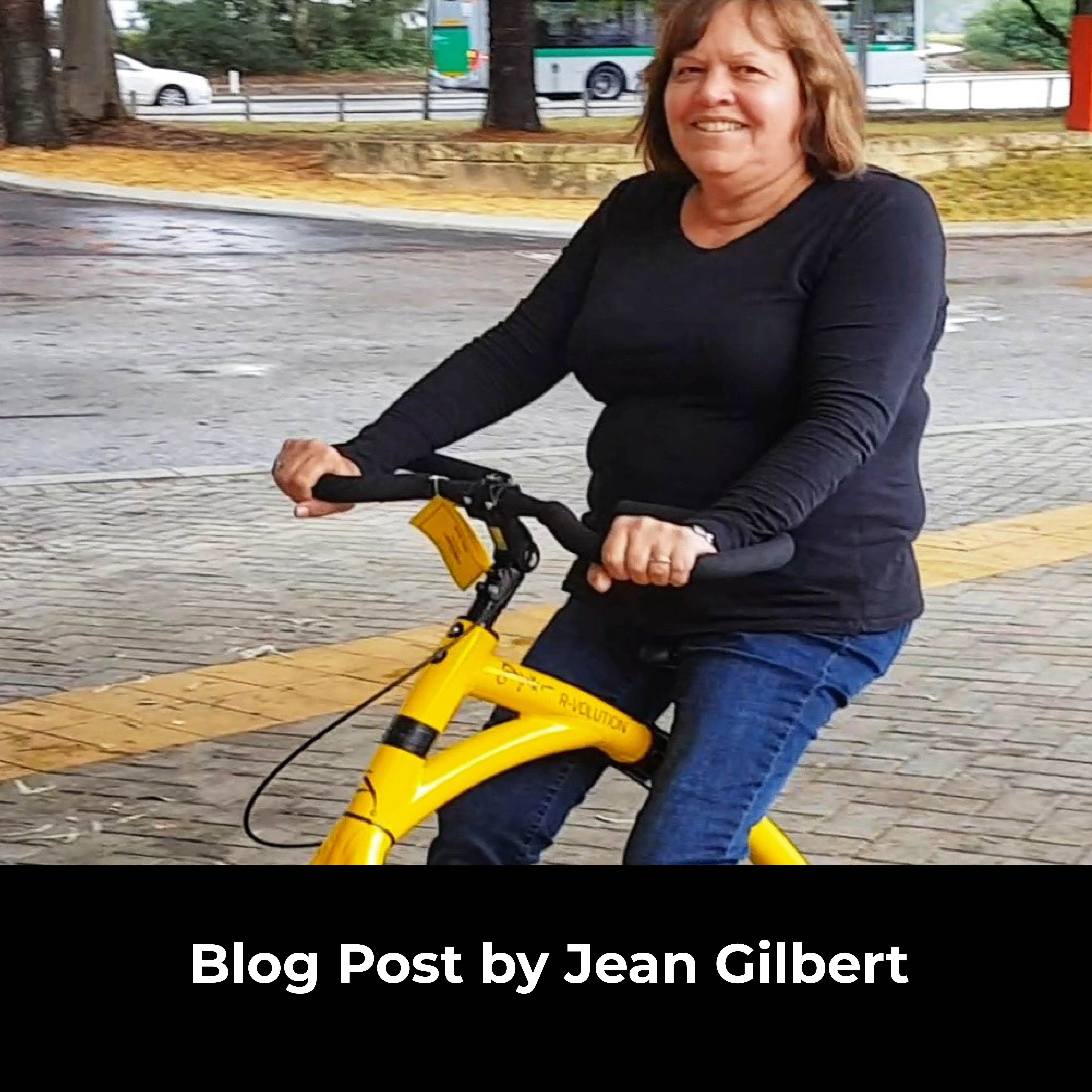 I first saw the Alinker walking bike on-line and just knew I had to trial it. I got my chance after contacting the Care Kiosk in NSW who sent it to the Independent Living Centre WA in Nedlands who helped make it happen. When the day finally came to trialling the Alinker, I was really excited; after 6 years of mobility issues due to Transverse Myelitis and Multiple Sclerosis here was my chance to be active again.
It was amazing! I had cycled and walked a lot most of my life, so after being paralysed in 2013, and now walking but only a very limited distance, it was so liberating to be able to move without stumbling or falling, no risk of that with the Alinker, as it is very stable. I just sat on the bike, and off I went, taking big strides and being able to go pretty fast!!
I took it home for a few days to trial around the neighbourhood, and our local shopping mall, Lakeside, Joondalup. It was wonderful being able to stride along, at the same height of others... I got quite a few looks of surprise from people, and many queries about the bike, people were very impressed. A few asked me for details, and I told them to contact ILC and organise to trial it.
On the second day of my trial with the Alinker, I asked my physio to come along with me to the local shops, and do an assessment so I can apply for this bike through the NDIS. She was equally impressed at the freedom of movement it allows, and said it certainly was suitable for me to use for exercise and leisure. I would still use a wheelchair for long distances on bad days, but to build up fitness and for a bit of leisure time, walking along the beachfront paths etc, the Alinker would be ideal for me.
I returned the Alinker rather reluctantly a few days later, but am eagerly looking forward to getting my own, if and when NDIS approve it. My physio did a very detailed report, and sent that, along with the quote, to the NDIS for approval. I will keep you informed when I hear any news! I also got a quote from a bike shop for a saddle that would be more suitable, as I have sacroiliac joint problems, and a saddle with less pressure on the joint would be preferable for me.
I would suggest anyone interested in the Alinker, to watch the videos on YouTube demonstrating how it works, folds up etc, and to go and have a try at the ILC! Even clients with one sided weakness, as from a result of a stroke, are able to use it, pushing with one foot, while resting the other. I think, particularly if one was previously an active person, and has the mindset to get moving again, the Alinker is the answer!
Thanks for reading, and I will keep you posted on my NDIS application progress. I know others over east have been successful in getting the Alinker with their funding if it is in their goal to be out and about and more active in the community.
Cheers, and thanks again to ILC!