Testimonials
We love to hear from those we work with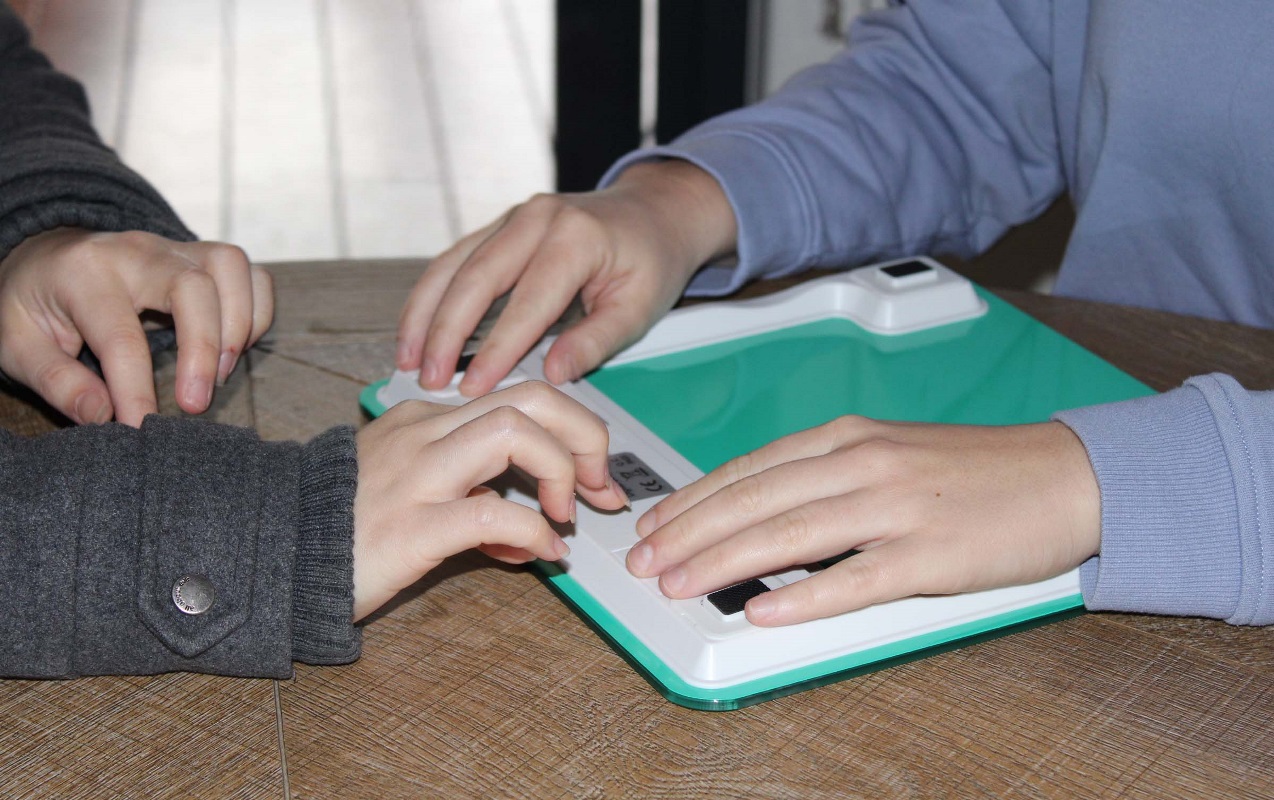 Donna Fahie: Regional Services Manager, Vision Australia
"It was a pleasure to work with AT Chat and contribute to their fabulous articles on Emma. They really captured how AT can make such a difference in someone's life. Vision Australia is proud to have played a part in helping Emma access her technology and live the life she chooses. They really captured her energy and positive spirit so well."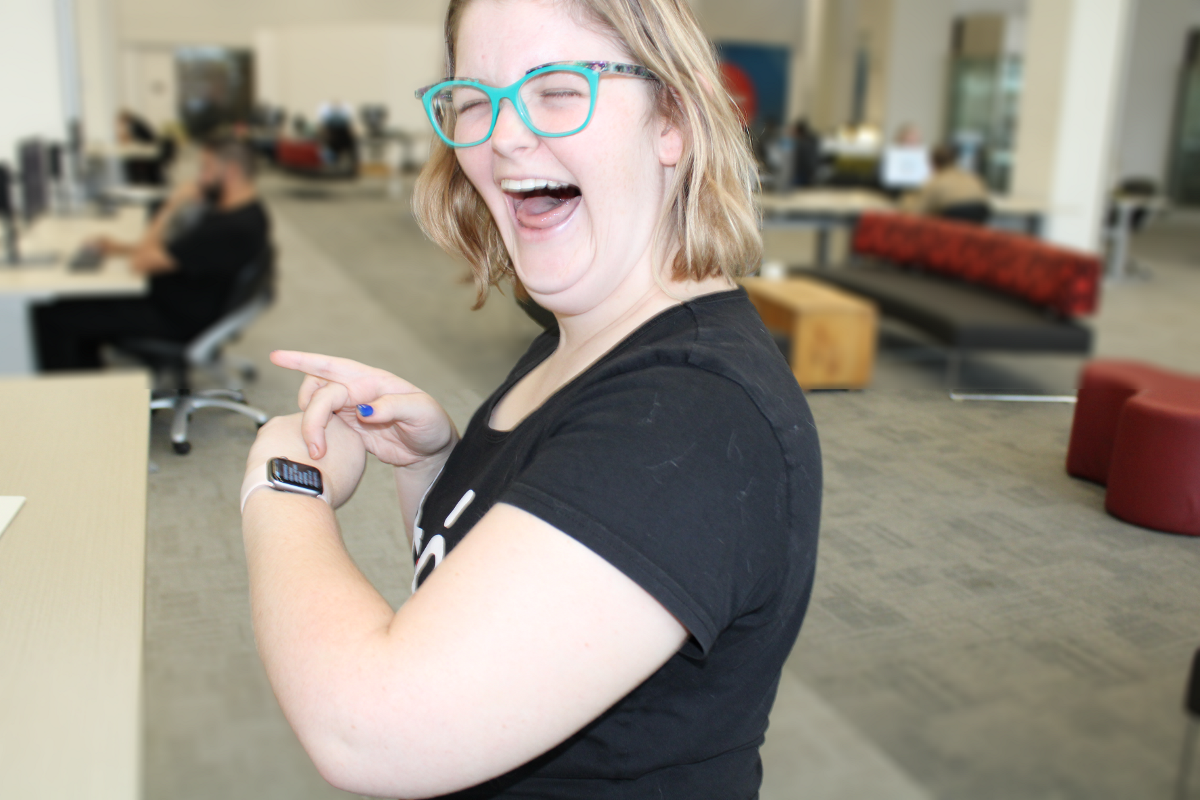 Layne Dixon: AT Chatter
"After being interviewed and photographed by the AT Chat photographer and writer, I found working with her really good, and I had a really enjoyable experience with her at the WA State Library. I felt a really good connection with her when she interviewed me as well as taken some pictures of me."
"I love the work AT Chat do and it's great to see so many blogs written by people with disabilities for people with disability and people with lived experience. So they could learn about some AT that they might not have come past before."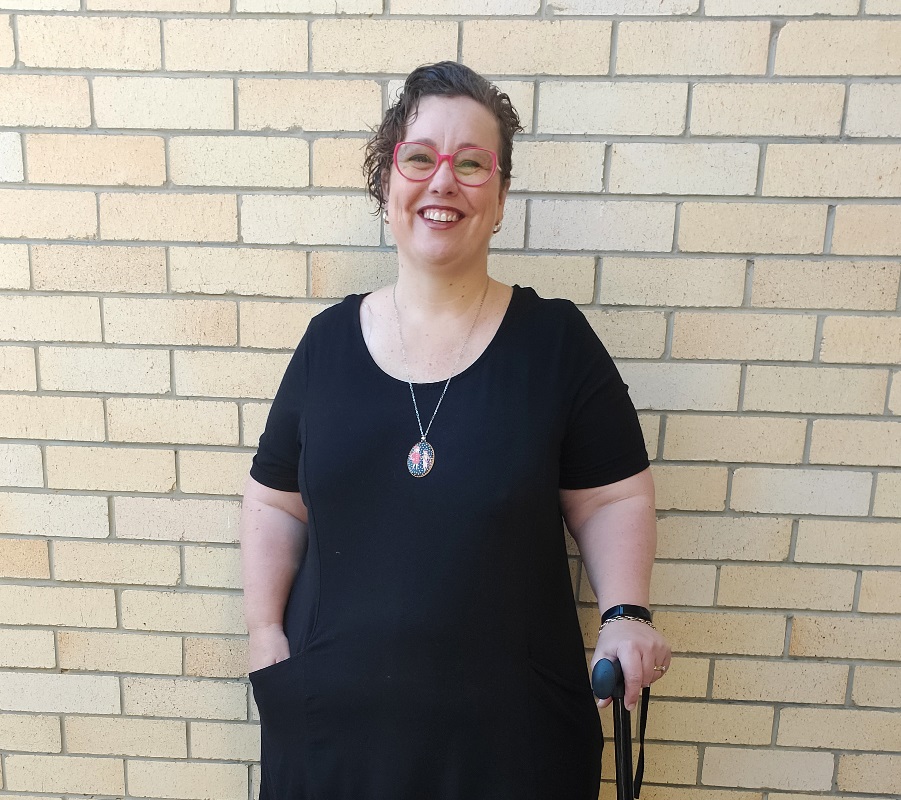 Nerine Williams: AT Chatter
"It was a real highlight for me to be part of the new AT Portal testing. Being able to make suggestions to enhance the portal has felt like I'm doing something of real value that will make a difference to other people," she said.
"The AT Portal is easy to navigate and meets my sensory needs (not too noisy or visually busy). I like the way I can tailor the content to my interests, and that this can change as my needs change. I'm also looking forward to exploring the eLearning platform."

"I plan on using the portal to read through helpful resources and to connect with AT peer navigators when I next need to explore a new type of AT – with an evolving condition, my symptoms and AT needs change over time."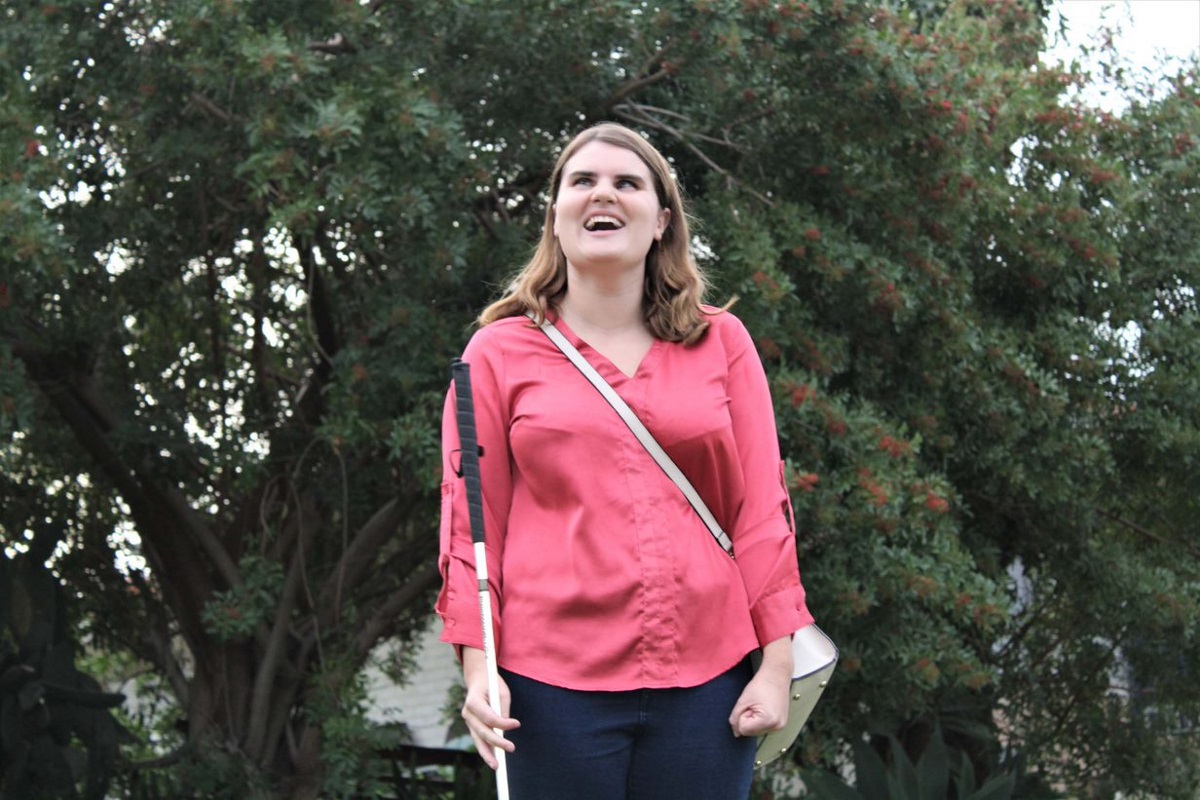 Photo story
Emma Vardy: AT Chatter
"Okay, so did an interview and had photos taken today with how technology assists me. I can't get over how smooth it went. And I loved how authentic it was.
It was like I got to Control how the photos of me were taken. I felt that I was just being myself, no make up, casually dressed, just being me. Telling the truth to the questions that were asked. It was just me".
"Probably the most truthful photo project I was involved in."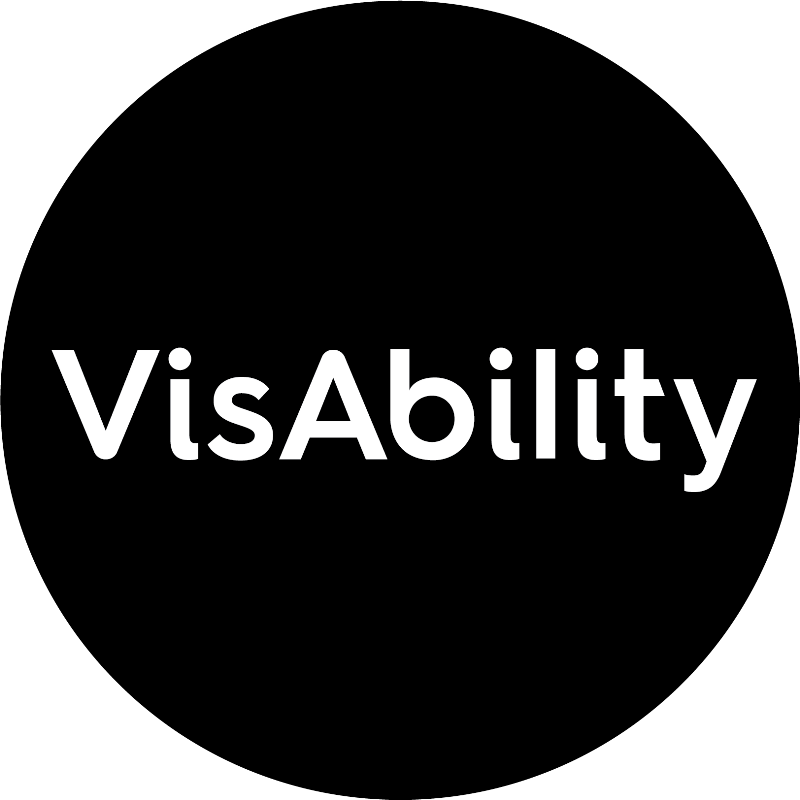 Sally Grandy: VisAbility - Marketing and Communications
VisAbility is proud to collaborate with AT Chat on the Staying Physically Healthy article and to highlight the benefits of exercise physiology and how assistive technology can help.
Thank you, Jacqui for this article - some handy tips for anyone thinking about exercise physiology. Thank you so much for all your work on this. We are super pleased to be able to share this with our audience. Such a great collaboration. It's a lovely read and well-structured and really highlights the benefits of exercise physiology particularly focusing on vision impairment. It's good to let people know how we adapt the gym for people with low sight.
View our Collab with VisAbility by following this link.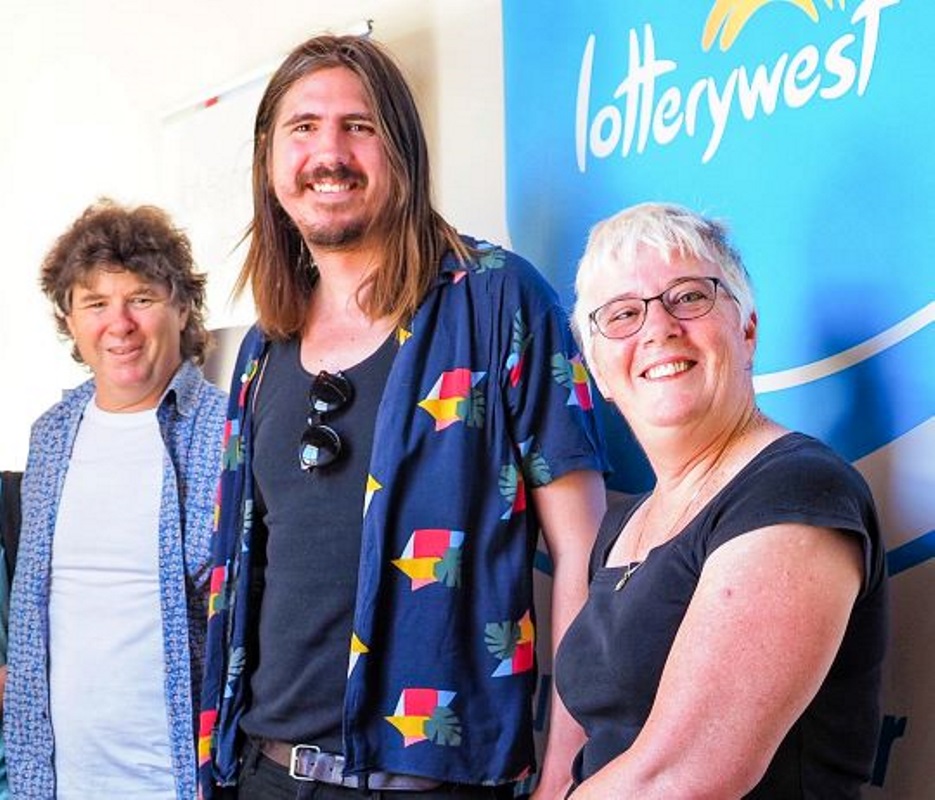 Lincoln MacKinnon: Turn to White - Co-Director
Throughout the film-making process, AT Chat afforded us the opportunity to experiment with new and emerging technologies to support Tony to make his film. These technologies provided a platform for two-way communication between Tony and a professional film crew which has inspired Tony to continue making bigger and better films.
By supporting us to create a Behind The Scenes documentary, our hope is that it will inspire other creatives with different abilities to experiment with unique technologies to enhance their experience. AT Chat placed their trust in us to create this film in our own unique way and without their help, we wouldn't have been able to complete this film.
View our Collab with DADAA and Tony Sarre by following this link.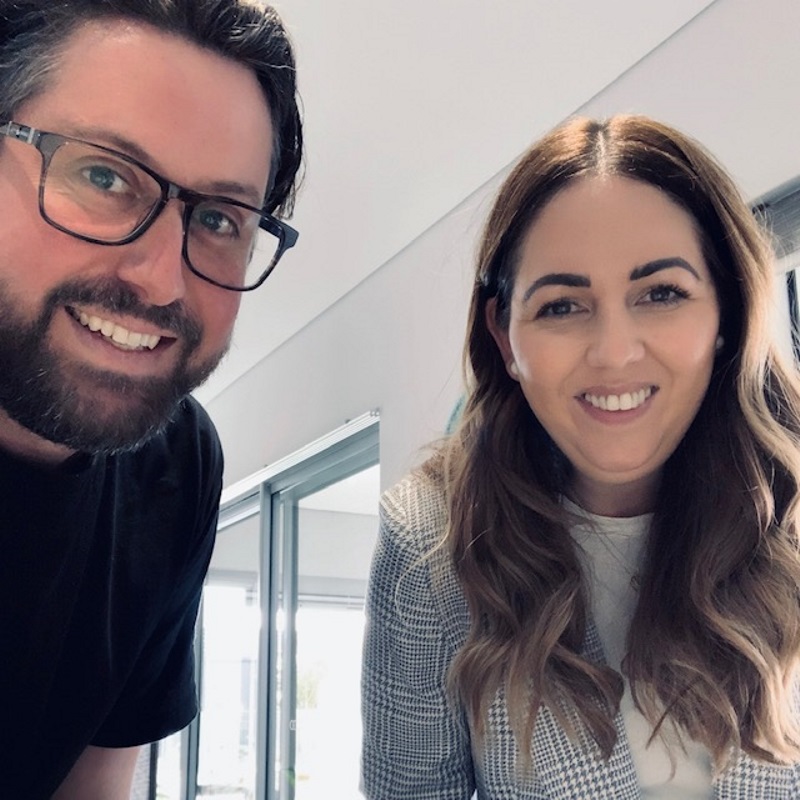 Jenny McAllister: StyleAbility
I was recently involved in a collaboration project with the Stroke Foundation and AT Chat to create a short video to share my story of being a young stroke survivor, the different types of AT I use and my blog about fashion and styling. The whole project has definitely been a collaborative one with all parties being involved and sharing their ideas and input.
Neil from the AT Chat team made the whole project easy and really enjoyable. He was great at communicating the process from start to finish with a detailed timeline so that I knew what we would be doing and when and this really helped me to plan accordingly.
The final result was a great video that has been really well received by the disabled community, the stroke community and those interested in fashion and a video that I am really proud to have been a part of.
View our Collab with Jenny from StyleAbility and the Young Stroke Project by following this link.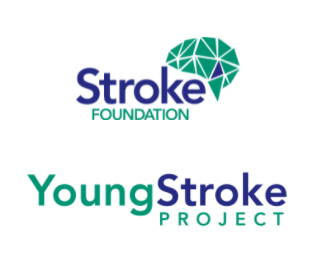 Beverly Ridley: Stroke Foundation Young Stroke Project - Digital Project Coordinator
In September 2020, Stroke Foundation Young Stroke Project collaborated with AT Chat (an Independent Living Assessment (ILA) initiative, to produce a peer-led video resource on the topic of assisted technology from the viewpoint of a young stroke survivor. The video was about young stroke survivor Jenny McAllister and her business StyleAbility that is dedicated to making mainstream fashion inclusive and accessible.

Our partnership involved working closely with AT Chat to co-produce the video including exploring ideas for the video topic. AT Chat provided the interview subject and conducted the interview. They also filmed and produced the final video. AT Chat did an outstanding job and we were very happy with the final video which was well received on our Social Media channels. AT Chat also kindly provided additional video footage from the interview which we were able to use in our resources.

AT Chat worked in collaboration with Stroke Foundation Young Stroke Project, ensuring engagement with project team members and Jenny McAllister, in a way that valued all individuals input into the final resource.
View our Collab with the Young Stroke Project + StyleAbility by following this link.
View Jenny's video where she shares her advice to young stroke survivors