Our Peer Support Model
Connect, Create and Control
Connect, Create and Control
The AT Navigation Program is guided by a three-stage process called, Connect, Create and Control.

The three stages were developed through a co-design process of the AT Chat Living Labs. The AT community strongly expressed a desire for jargon free information and easier to understand service delivery steps towards accessing AT.
The professionalised language of AT Service Delivery steps were transformed through the Living Labs with a set of simplified, reworded stages comprising of Connect, Create, and Control. Each stage ensures that the AT user is in charge of their own journey throughout the program.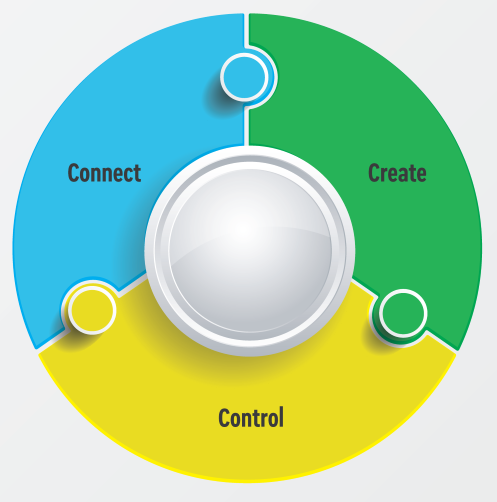 Connect: Let's chat
It is the start of the peer-support relationship between the AT user and the AT Navigator.
The AT Navigators gets to know more about the AT user to find out how assistive technology (AT) solutions could support their life to live, play and work.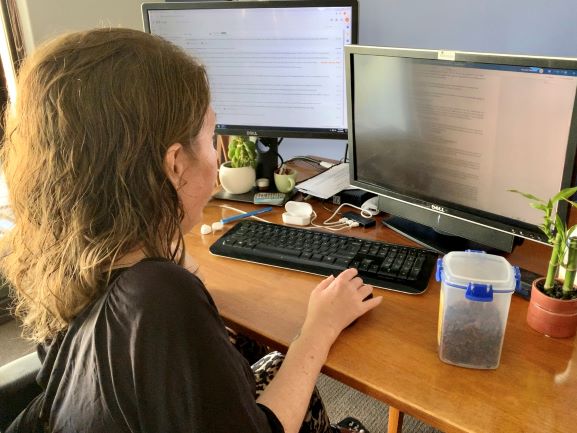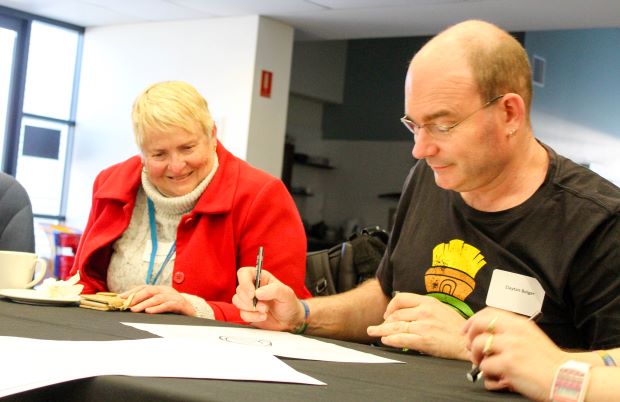 Create: Set a goal and plan
Discussions take place with the the AT user to identify their current AT equipment, supports and needs. Together the AT Navigator and AT user will explore what is working or not working, and why.

The AT user is supported to identify a priority AT goal and plan what to do next.
Control: Compare and choose
The AT Navigator uses the assistive technology goal to develop a personalised AT Solutions Guide that captures a person's AT journey and includes information about potential AT options, services, and suppliers.

The AT Navigator supports the AT user to develop their understanding and decision-making capability towards assistive technology information and solutions.
The AT user is also provided with opportunities to link in health professionals or services to explore if further assessment or applications for assistive technology are required.