Podcasts
Live - Play - Work
Live - Play - Work Podcast Series
AT Chat collaborated with VisAbility to create a three-part podcast series called Live, Play, Work. This series breaks down some AT options that might be helpful for people who are blind or vision impaired in different possible situations in their lives.
Each episode is hosted by Danielle Loizou-Lake who with expert AT user Zel Iscel and VisAbility Occupational Therapist Karen Titheridge discuss suggestions and ideas of some AT options.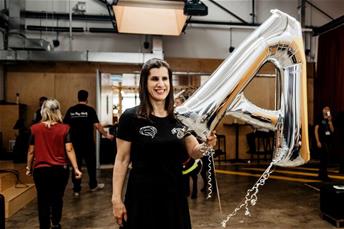 Live
Have you ever wanted to host a party, evening drinks or barbeque at home. Listen to how AT can make you the perfect host.
Play
Find out how AT and community groups can help you to be active, involved in sport, competing, or just having fun.
Work
Find out how AT can be an integral part of increasing productivity, communication and even getting to and from the workplace.