AT + Me - Driving and Transport
Stories about how people use driving and car modifications to live, play, work. Everything from a fully customised van to get an avid traveler around the country, to standard push/pull driving modifications that help a young T-shirt designer run his business, these AT + Me stars show you how they use assistive technology to get them moving. So time to go for a drive with these awesome people in their modified vehicles.
Mark is an educational assistant from the South-West who loves to hit the road and explore Australia. Over the last 3 years Mark has been modifying his van to support his travels, and along the way he has designed an array of what he calls "CAT", custom assistive technology.
AT featured in Mark's story
Modified vehicle
SmartDrive MX2
Freewheel
Reach device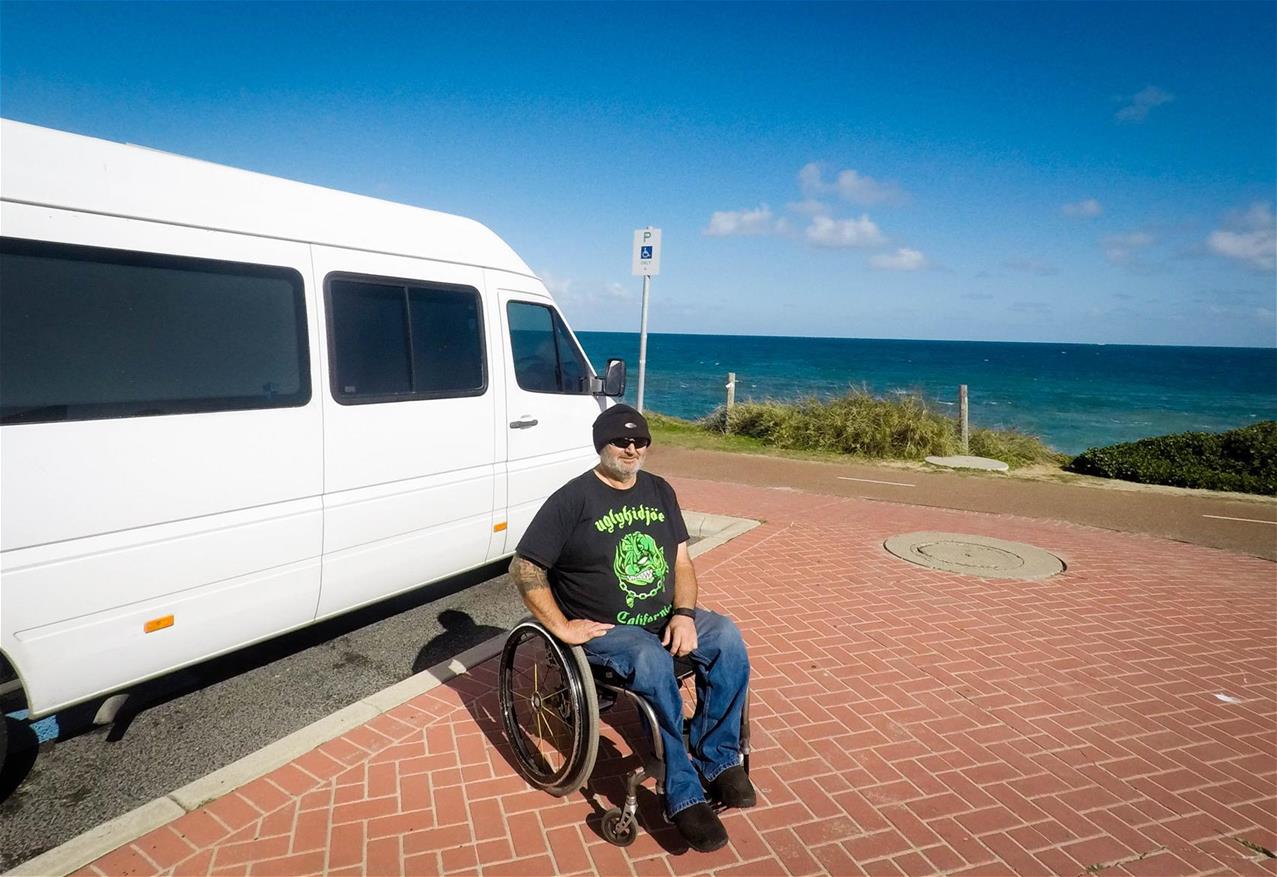 Daniel explains the Assistive Technology he uses to run his business and get daniel(ink.) setup at the markets. He shows us his vehicle modifications that enable him to get out to play basketball and exercise his dog Charlie.
AT featured in Daniel's story
Push/Pull hand controls
Sto'n'go wheelchair car hoist
Classic Joystick spinner RB systems for steering wheel
Shoprider gopher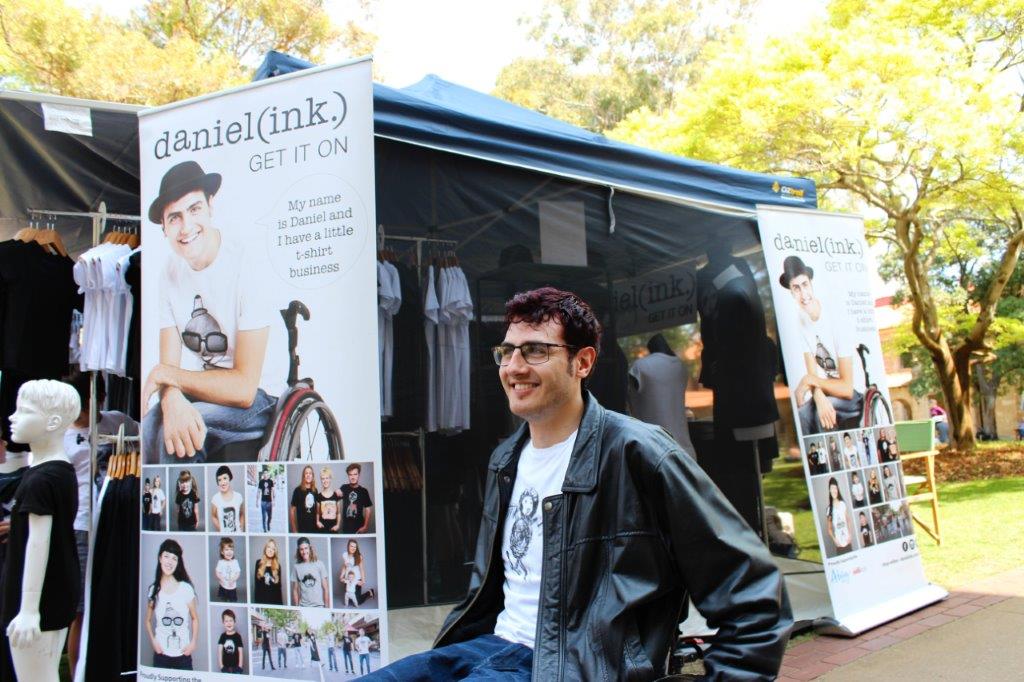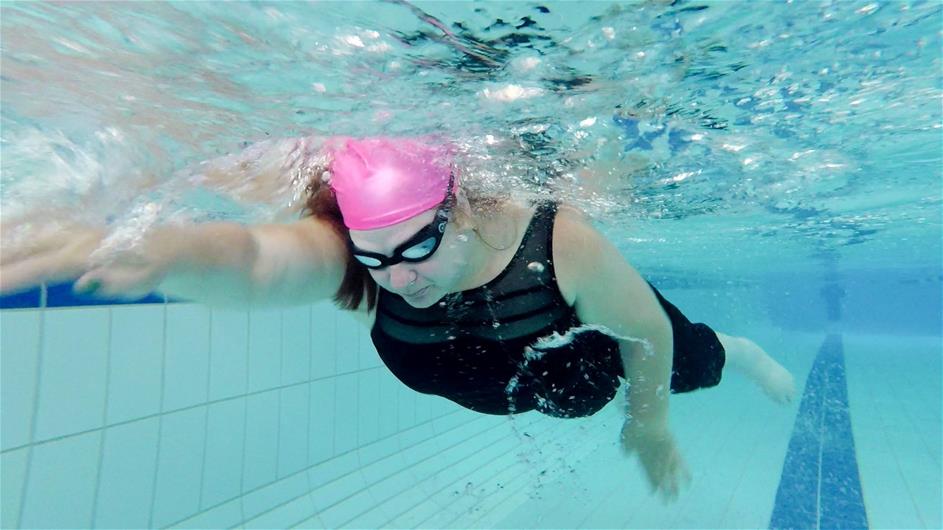 We hit the road with Martin in his stylish 1966 HR Holden with specially designed modifications. Kerrie talks us through her swimming career peaking in a Paralympic medal and shows us what AT she uses to train.

AT featured in Kerrie and Martin's story
Custom Push/Pull hand controls
Ram Ridgy Didge titanium wheelchair
Jay Lee ion chair cushion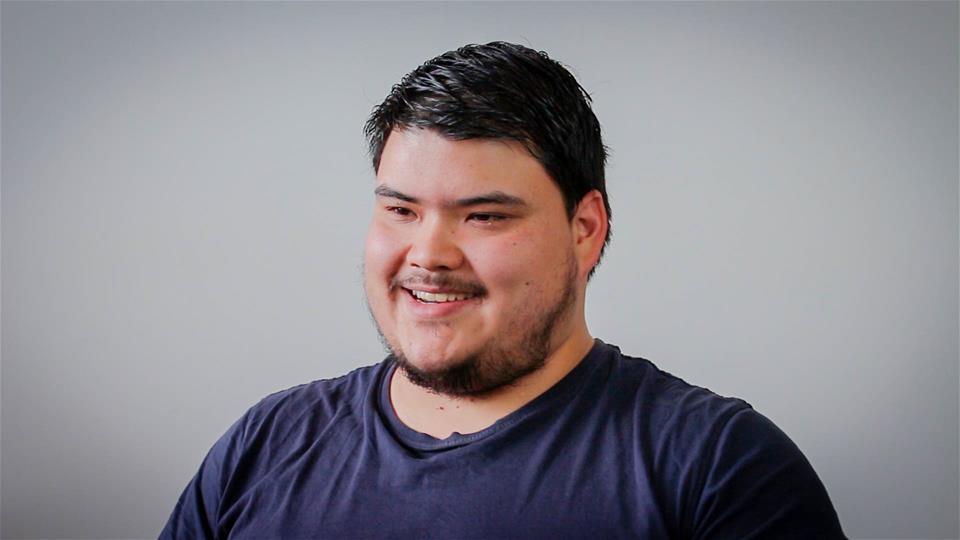 Shogo is passionate about his community and working with disability organisations. You will find Shogo in the inclusive gym, sitting on a board or committee for organisations he cares about, or as one of the first players in WA to try out Sledge Hockey.
AT featured in Shogo's story
Assisted Driver Controls - DADC 500 Push Pull Hand Controls
Technogym Excite + Top Hand Bike
Rev Force 2 Sleds
Ram Wheelchairs Triton