AT + Me - AT for the senses
Stories about how people use AT for the senses in their everyday lives. Whether it's a complex BrailleNote system that helps a budding journalist, or a standard cane affectionately named "Mosey" because it helps a young woman mosey along, there is a range of amazing people using AT to live their lives.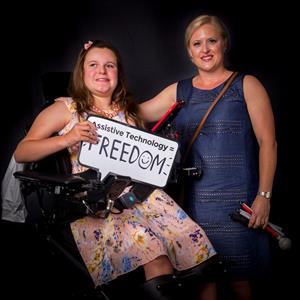 Alice shows us four incredible pieces of assistive technology; her powered wheelchair that can stand up to a full 180 degrees, her nifty cane that she's affectionately named 'Mosey', a new posture correction device and her awesome Bluetooth lock that keeps her school locker secure and easy to access.
AT featured in Alice's story
Upright Go
Permobile F5 Corpus VS Standing Wheelchair
Cane
Anboud Bluetooth Smart Lock
Ness is a high profile youth disability advocate, journalism student and cheerleader, who does all this and more as a person who is deafblind. As she has dual sensory loss she can't read small print or hear conversation, which has made her passionate about the assistive technology she uses to live her everyday life.
Ness told AT Chat her close connection with her two types of Braille readers is something of a "life support" and that she depends on this technology "almost like oxygen".
AT featured in Ness's story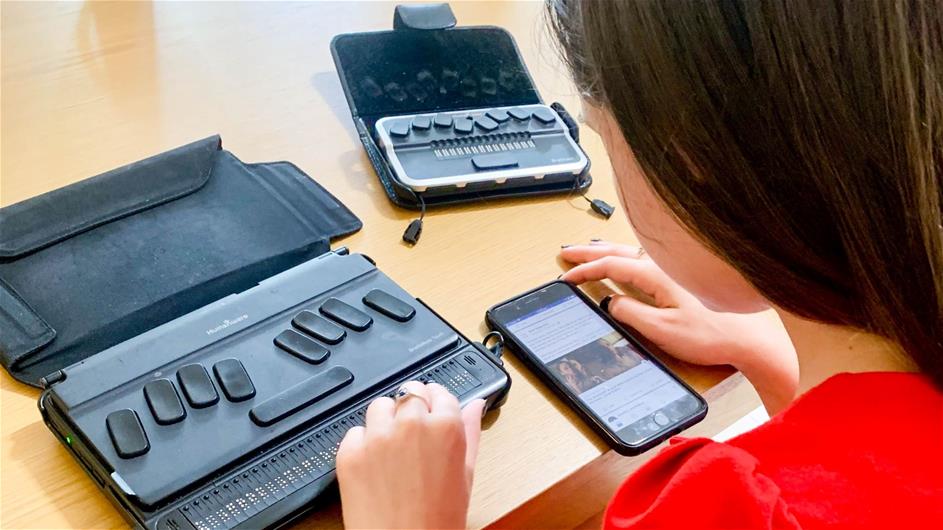 This family of expert assistive technology users, all living on the Autism spectrum, talk through their Sensory Diet and how they use AT in their everyday lives.
They also get some "assistive dognology" from their lovable pooch.
AT featured in their story
Crash mats
Cocoon swing
Watchminder watch
Noise cancelling headphones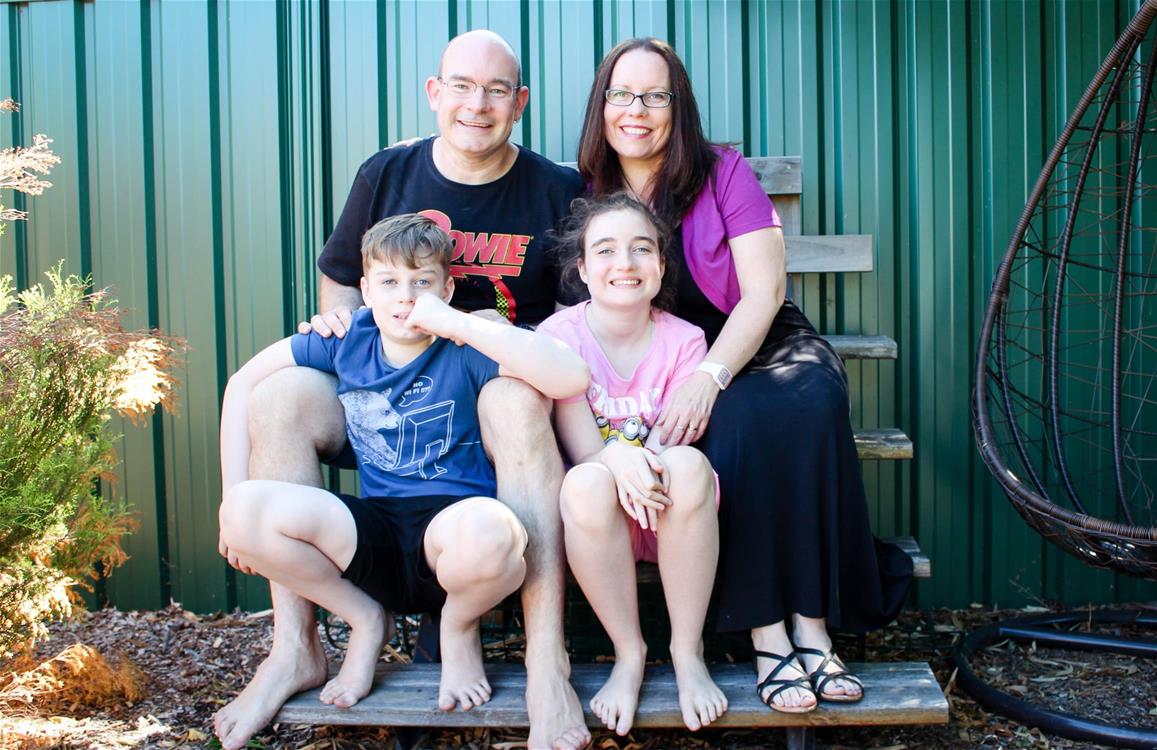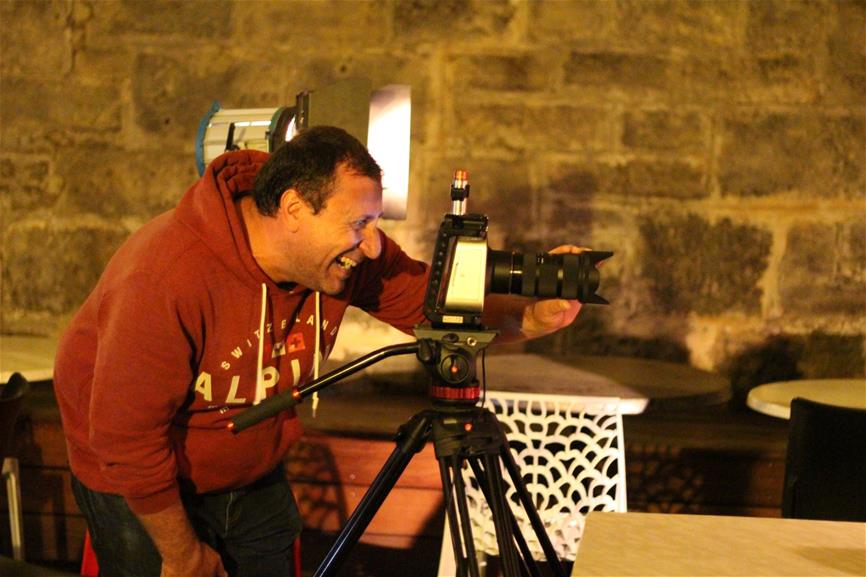 Peter has embarked on a venture that very few have tried and even fewer succeeded. He is writing, directing and filming his own feature film - Anticipation. What makes this feat even more impressive is that Peter is vision impaired. Peter has sourced technology that makes this massive task easier for him. Peter is living proof that if there is a will then there is a way.
AT featured in Peter's story
Blackmagic camera
LG Ultra-wide monitors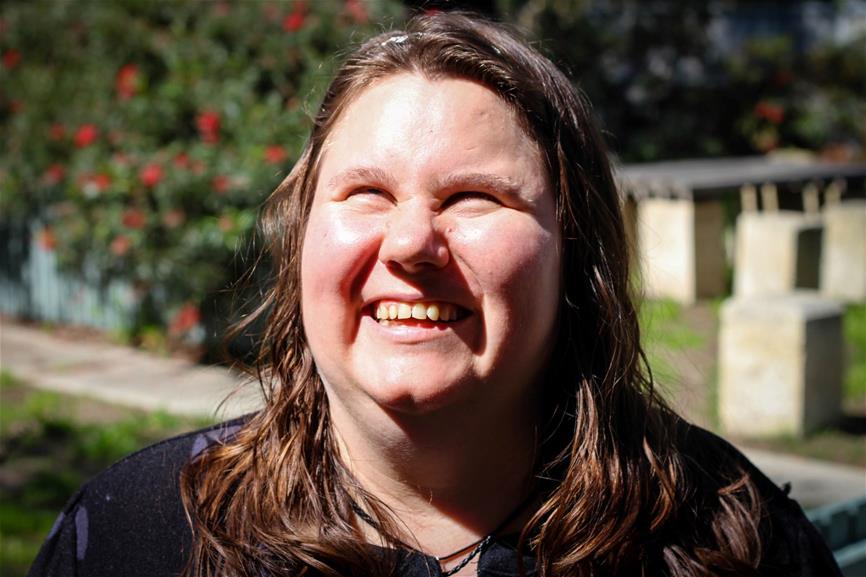 Grace is an assistive technology expert using AT in her day to day life as a local planner with the NDIA. She is a celebrated singer, blind table tennis enthusiast and essential oil mixologist.
AT featured in Grace's story
ID Mate
PENfriend 2 label reader
Braille Sense
Google Home
We ring Georgina's unique doorbell system and find out how she found the right balance between her hearing aids and cochlear implant. She also gives us insight into the different levels of Auslan interpreters and the connection she has formed with her favourite interpreter Tamina.
AT featured in Georgina's story
Doorbell Systems
Listening/hearing devices
AUSLAN Interpreters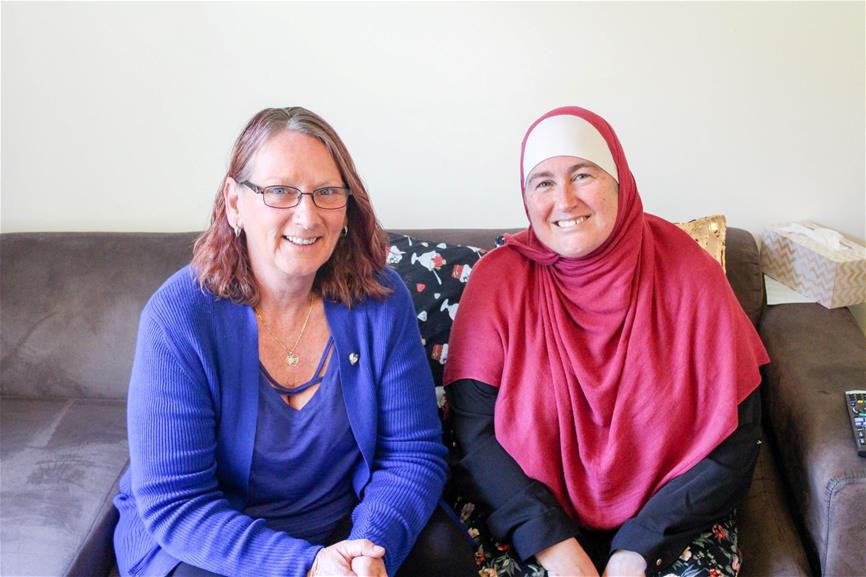 Georgina explains how she contacts businesses using the National Relay Service. She also delves into the benefits of visual communication AT for her work and social life.
AT featured in Georgina's story