Chatterbox Spotlight
Your Facebook group AT Chatterbox provides AT users from around the world with a safe online space to share information, experiences and ideas around the topic of assistive technology (aids and equipment).
Spotlight shines a light on some of the most awesome AT discoveries that are shared on Chatterbox. This incredible community of AT users never cease to amaze with their innovation and constant thirst for knowledge of the latest in assistive technology.
If you've ever had an AT question, an idea you'd like to share or you just want to see what other AT users are up to, AT Chatterbox is for you.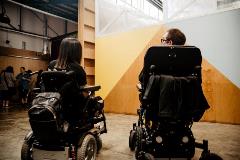 Expert AT user and active Chatterbox member Martin explores the benefits of having a mechanical clothes line that can be raised and lowered to suit his needs.
AT featured in Martin's story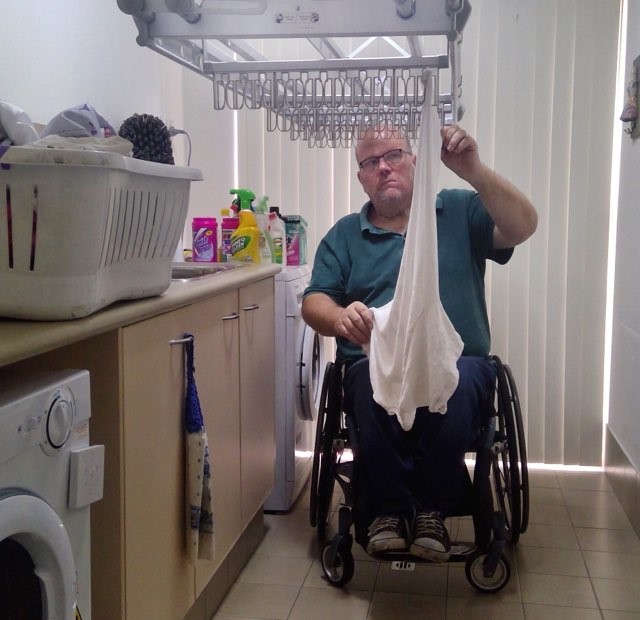 Chatterbox member Kathleen shares how the Kitchen Wizz 8 is helping her do what she loves; cook for her family.
AT featured in Kathleen's story
Breville Kitchen Wizz 8 Food Processor